Writing Center Halloween Theme Writing Activities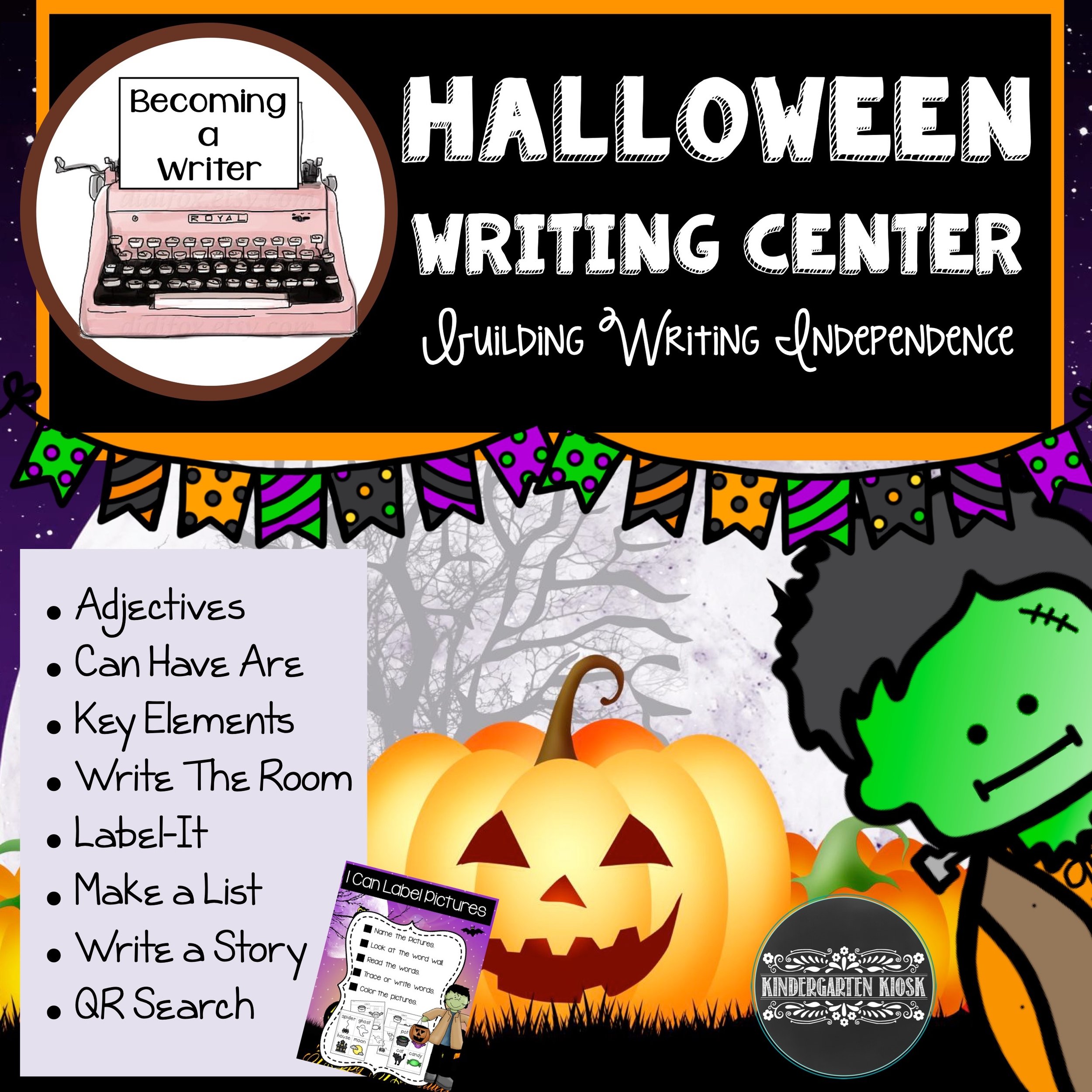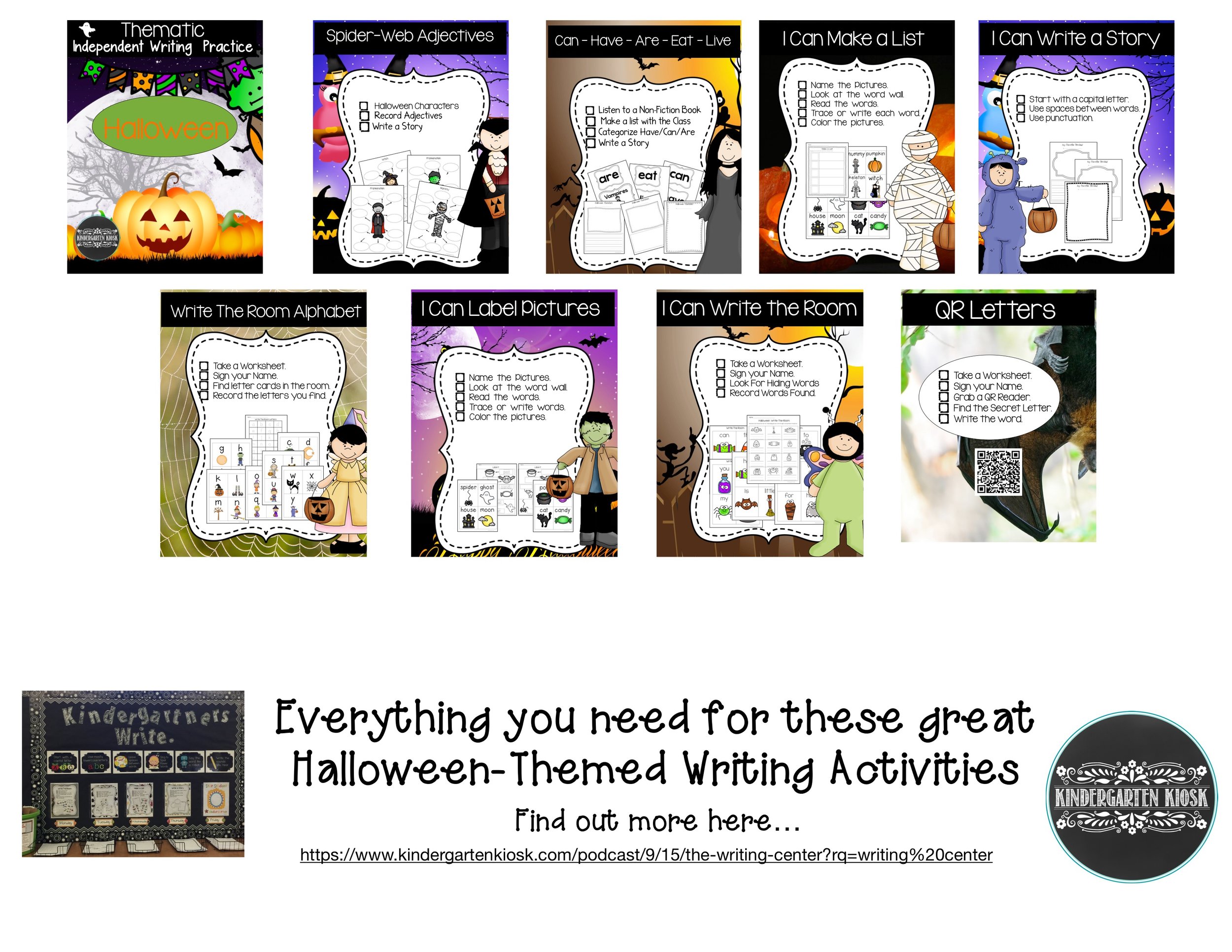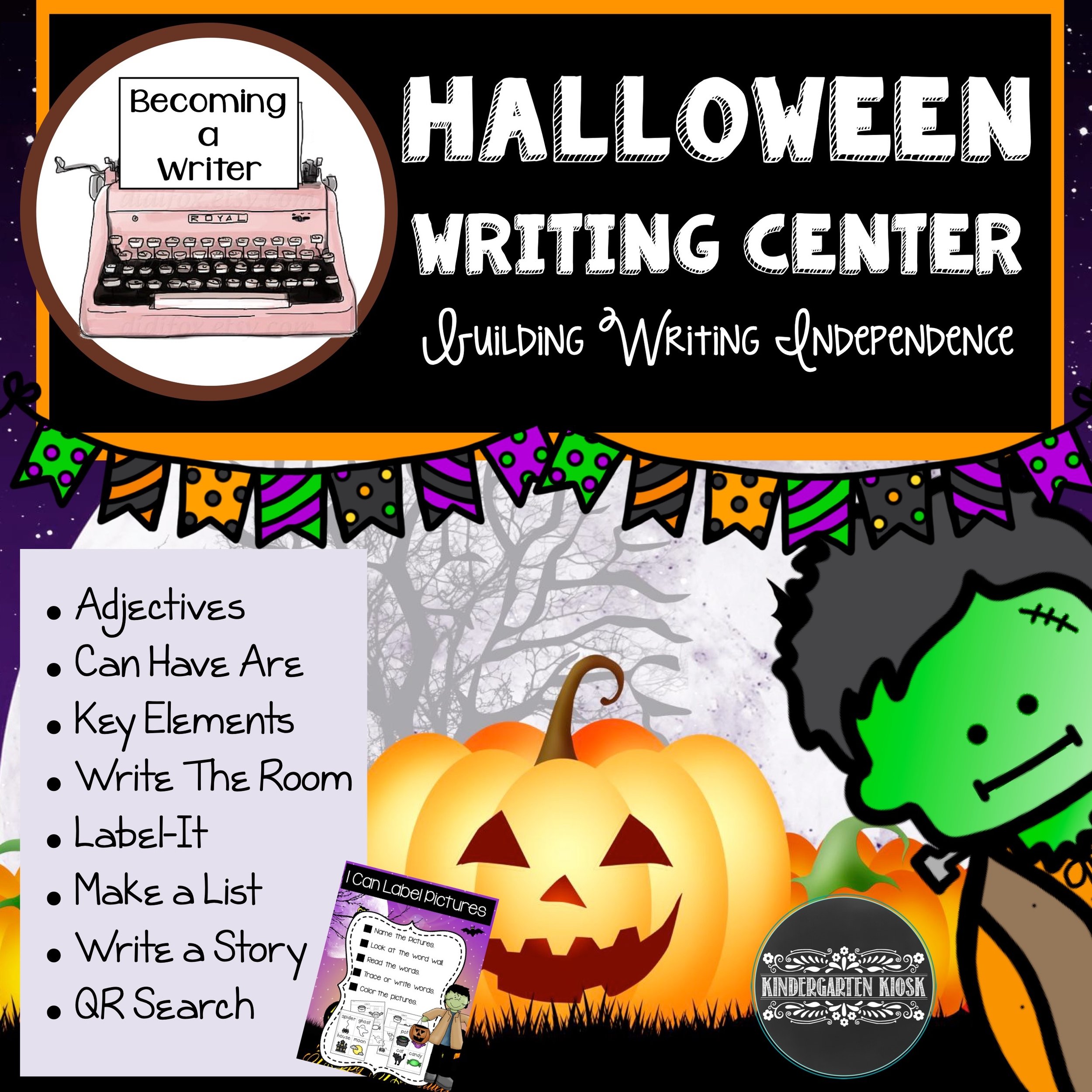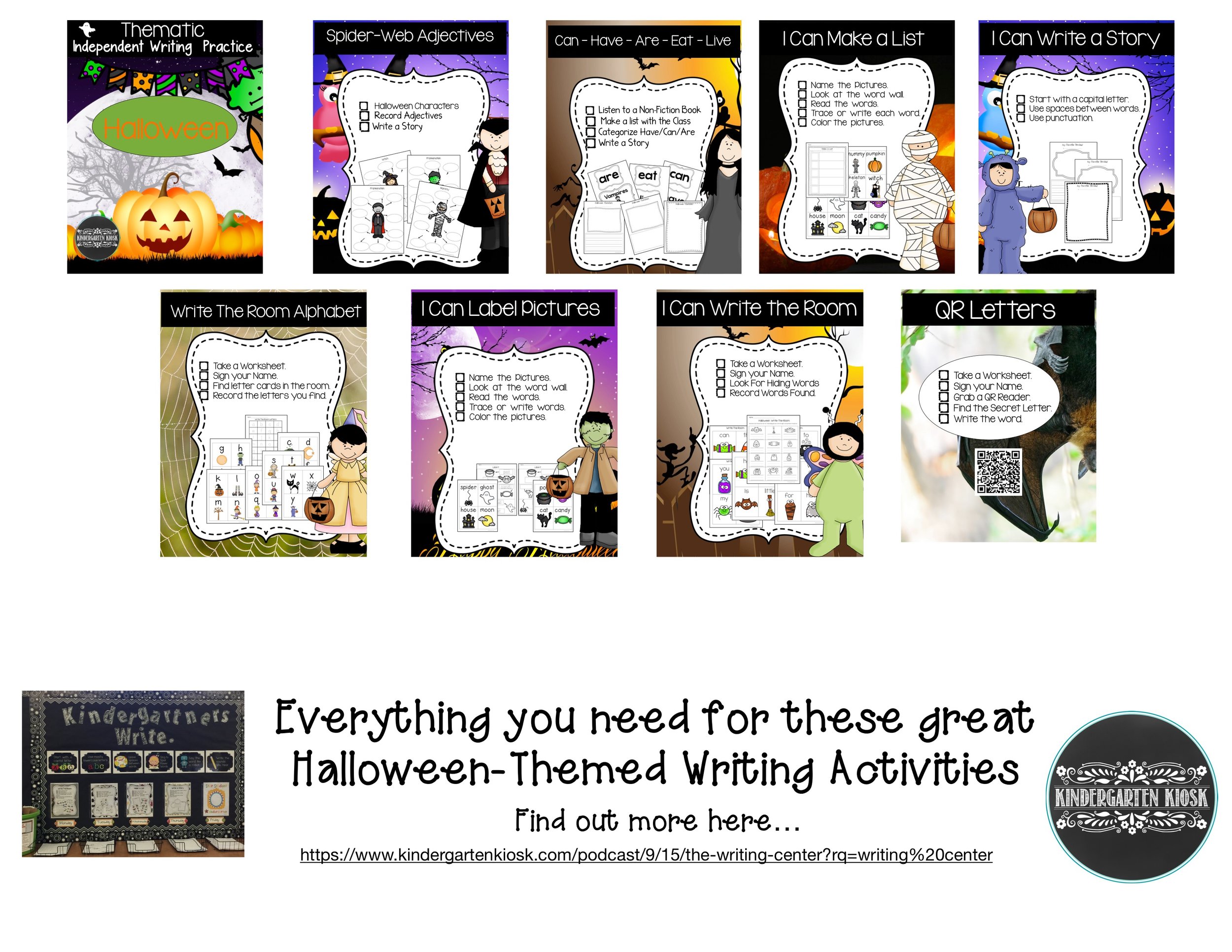 Writing Center Halloween Theme Writing Activities
Also available on TPT
Product Description
Writing Center For Halloween
Help young children become writers by having a writing center that is filled with learning activities that are easy to set-up and change! Both you and your students will love the predictability of these writing center activities.
Vocabulary cards for this packet include
Spider Words:
Pot, bat, cat, candy, spider, ghost, house, moon, mummy, pumpkin, skeleton, witch
Contents include:
Halloween Adjectives

Can Have Are

Write the Room Alphabet

Label Pictures

Make a List

Write a Story

Write the Room Words

QR Letters
© Kathy Crane Kindergarten Kiosk

Related Products
Follow For Updates and Freebies!
Be alerted as products are updated and/or added to. Get Special Freebies.