Fall Writing Center Activities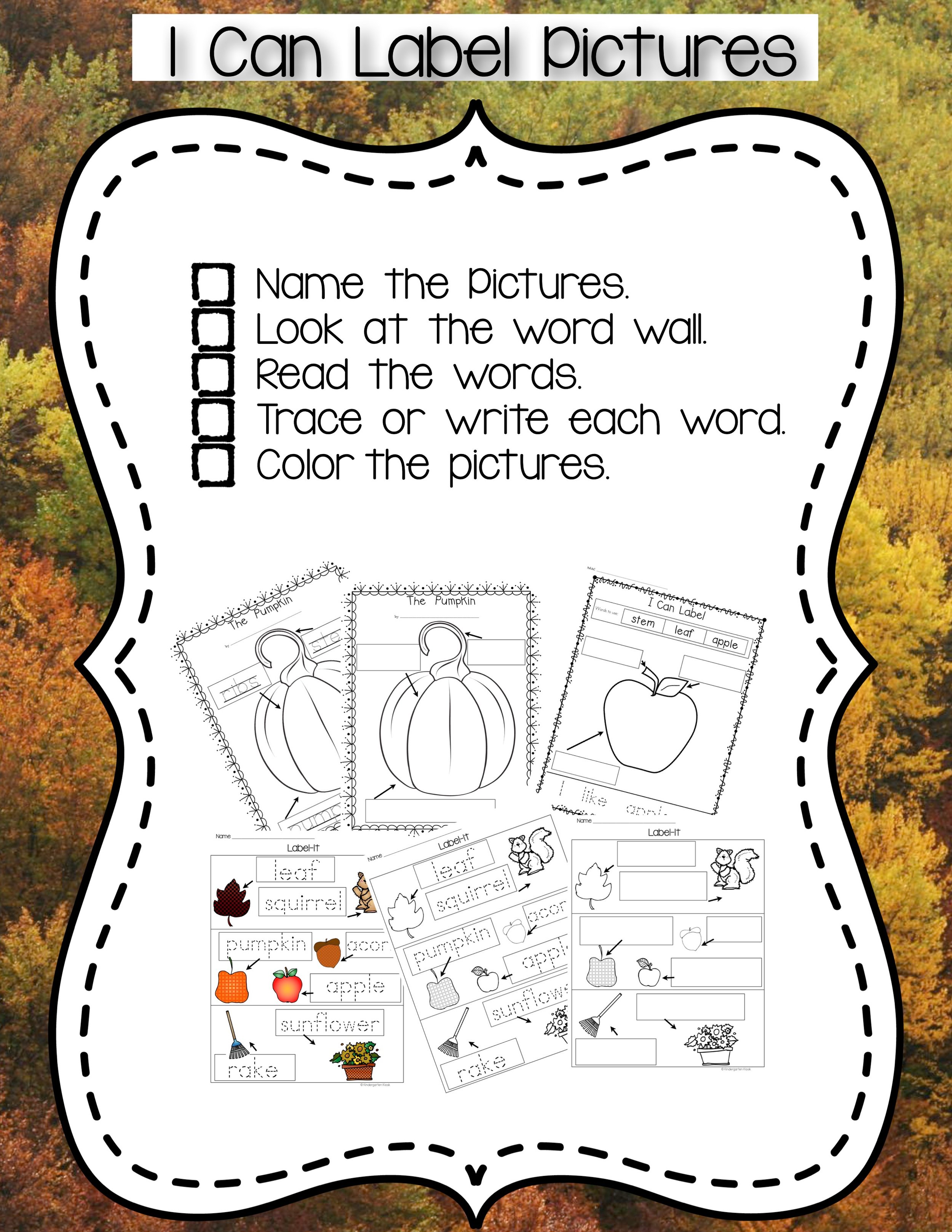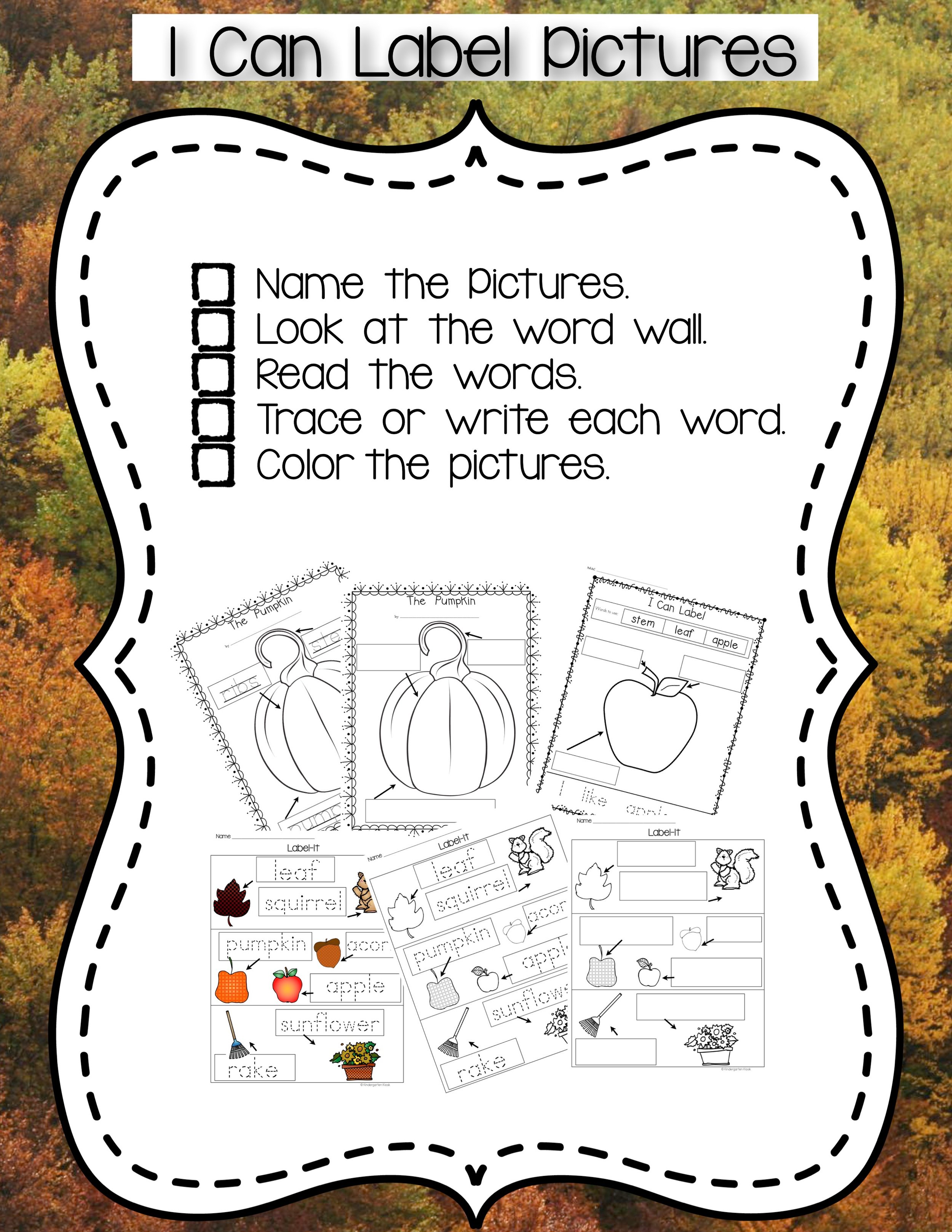 Fall Writing Center Activities
Also Available at Teachers Pay Teachers!
Product Description
Writing Center For Fall
Help young children become writers by having a weekly writing center that is filled with learning activities that is easy to set-up and change! Both you and your students will love the predictability of these writing center activities. Recently Updated with even more activities.
Vocabulary cards for this packet include
Pumpkin Words:
Pumpkin, stem, seeds, shell, sprout, green, vine, leaves, blossom, packet, pulp, carve
Apple Words:
yellow, apple, tree, seeds, core, red, green, skin, stem, pie, juice, caramel, slice, star, sauce, Johnny Appleseed
Fall Words:
Fall, Autumn, leaves, tree, scarecrow, acorn, rake, squirrel, owl, bat, woods racoon, sunflower
Can, Have, Are: Key Elements Headers (Pumpkins, Apples, Leaves)

Key Details-- Writing Prompts

Label-It I Can -- Anchor Chart

Label-It Student Worksheets

Make a List I Can -- Anchor ChartChart

Make a List Student Worksheet

Fall Vocabulary Word Wall

Write a Story I Can -- Anchor Chart

Write a Story Prompt Worksheets

Write The Room -- Anchor Chart

Write The Room Worksheet (Sight Word)

Write The Room Word Cards

Write the Room Worksheet (Alphabet)

Write the Room Letter Cards

QR Sight Words

QR Alphabet
© Kathy Crane Kindergarten Kiosk
Related Products
Follow For Updates and Freebies!
Be alerted as products are updated and/or added to. Get Special Freebies.
Can, Have, Are: Key Elements Headers (Pumpkins, Apples, Leaves)

Key Details-- Writing Prompts

Label-It I Can -- Anchor Chart

Label-It Student Worksheets

Make a List I Can -- Anchor ChartChart

Make a List Student Worksheet

Fall Word Wall

Write a Story I Can -- Anchor Chart

Write a Story Prompt Worksheets

Write The Room -- Anchor Chart

Write The Room Worksheet (Sight Word)

Write The Room Word Cards

Write the Room Worksheet (Alphabet)

Write the Room Letter Cards