Writing In the Early Years: Ideas, Lessons, 100 + Writing Prompts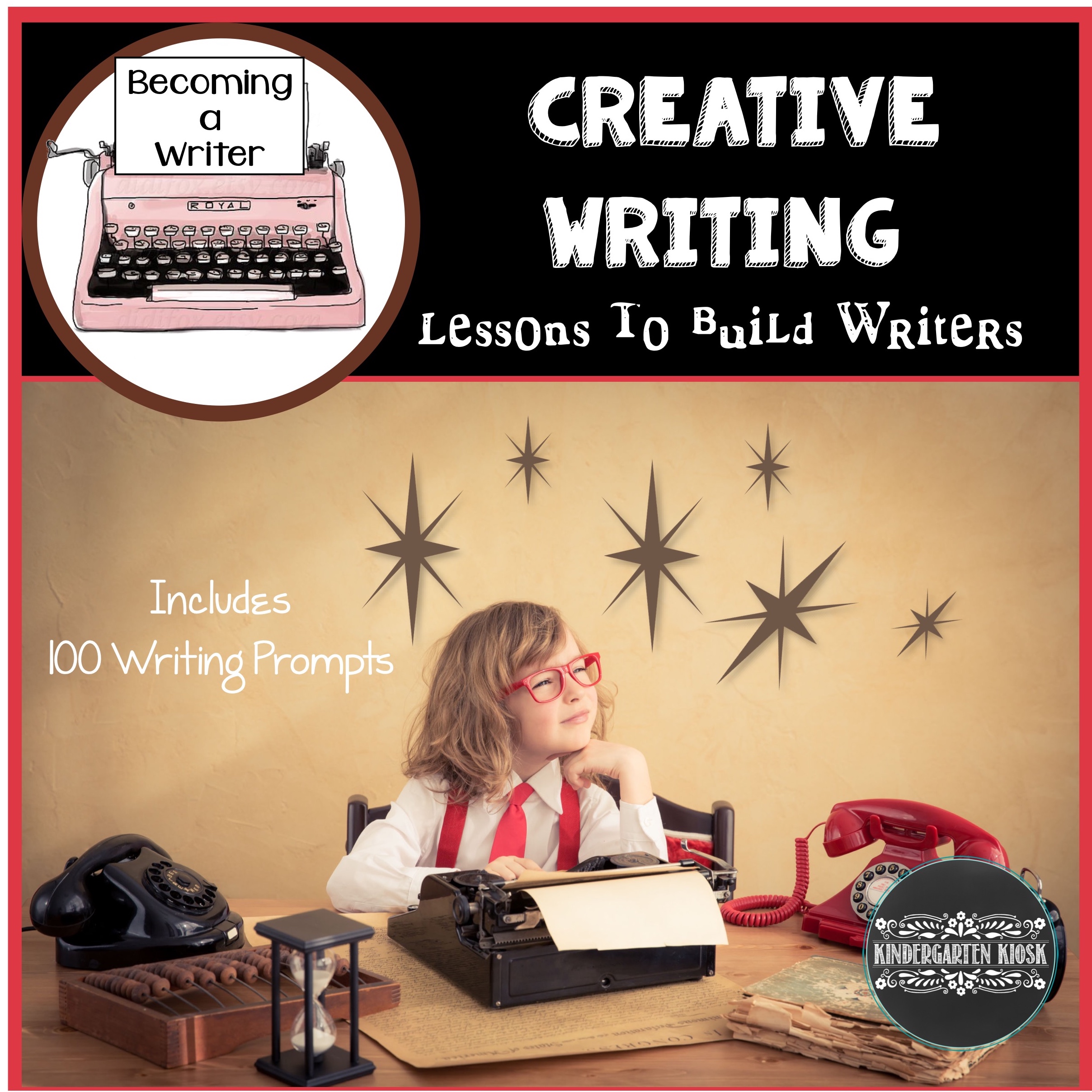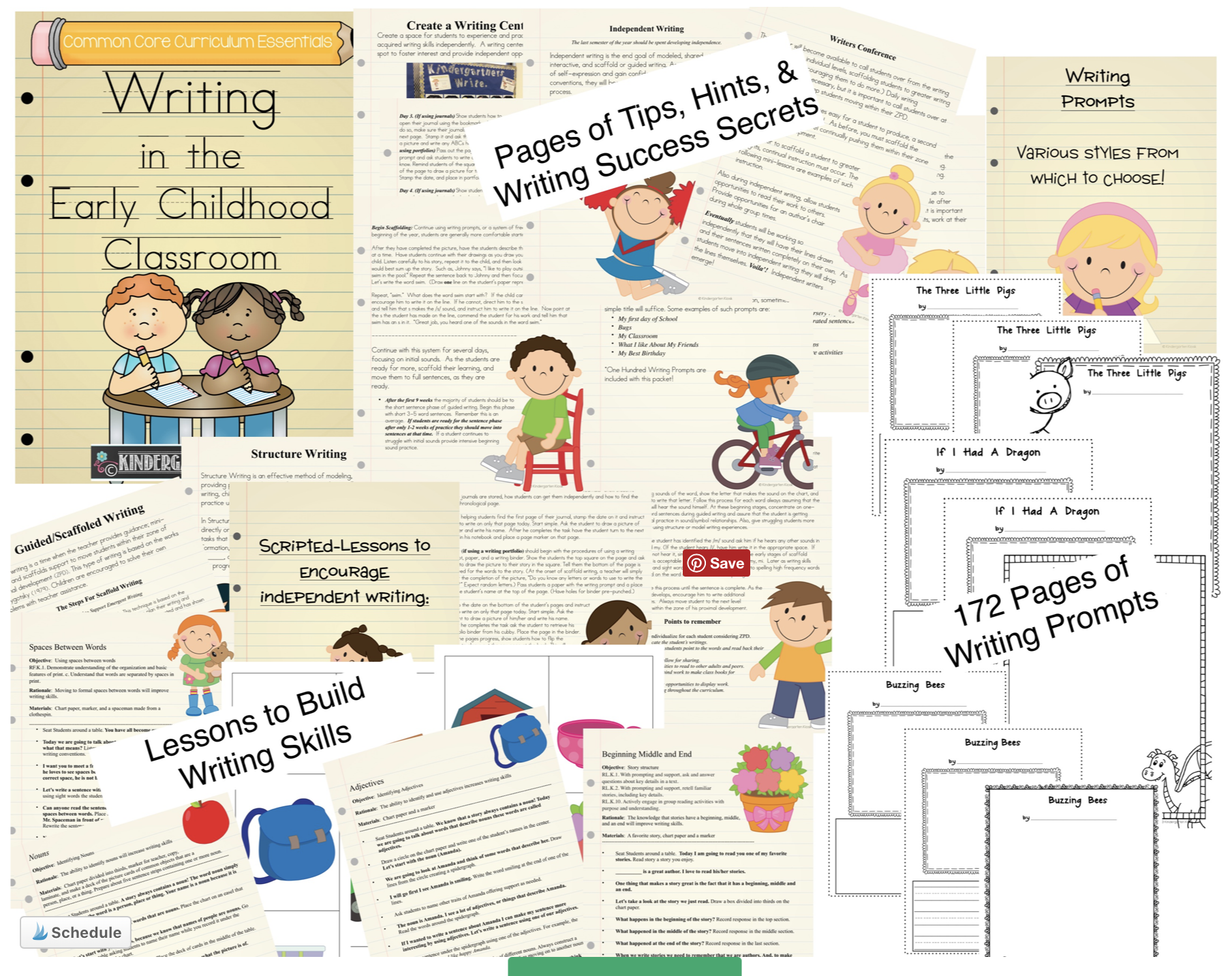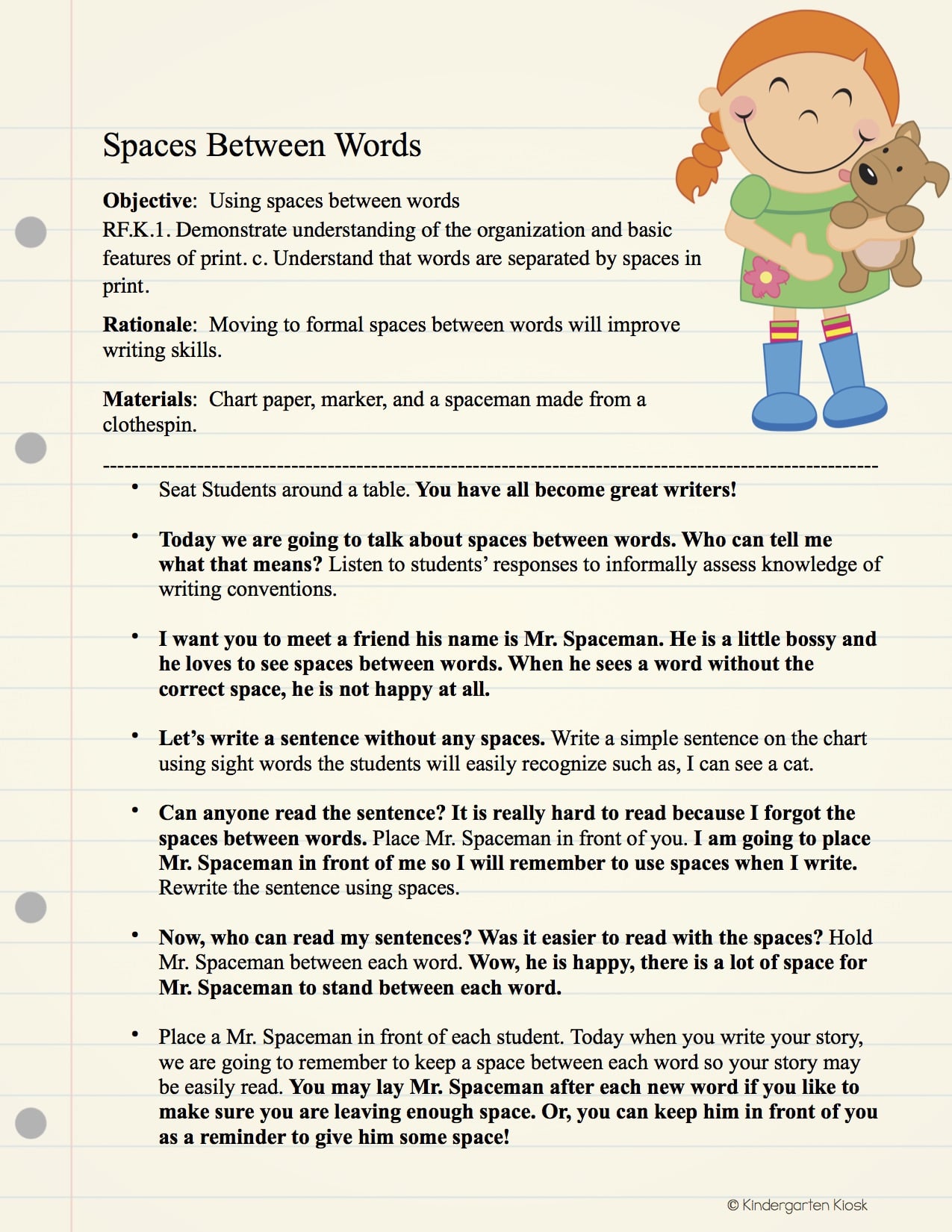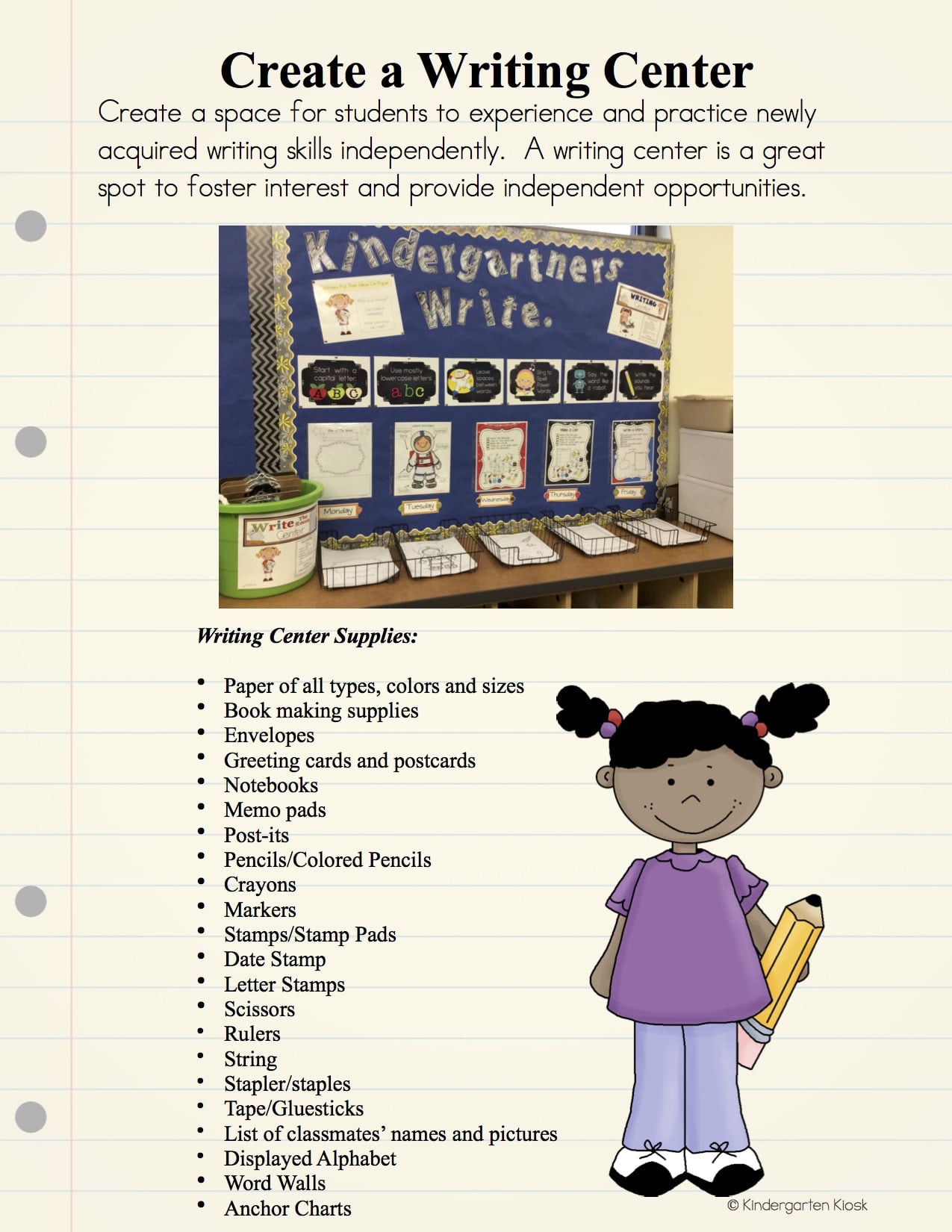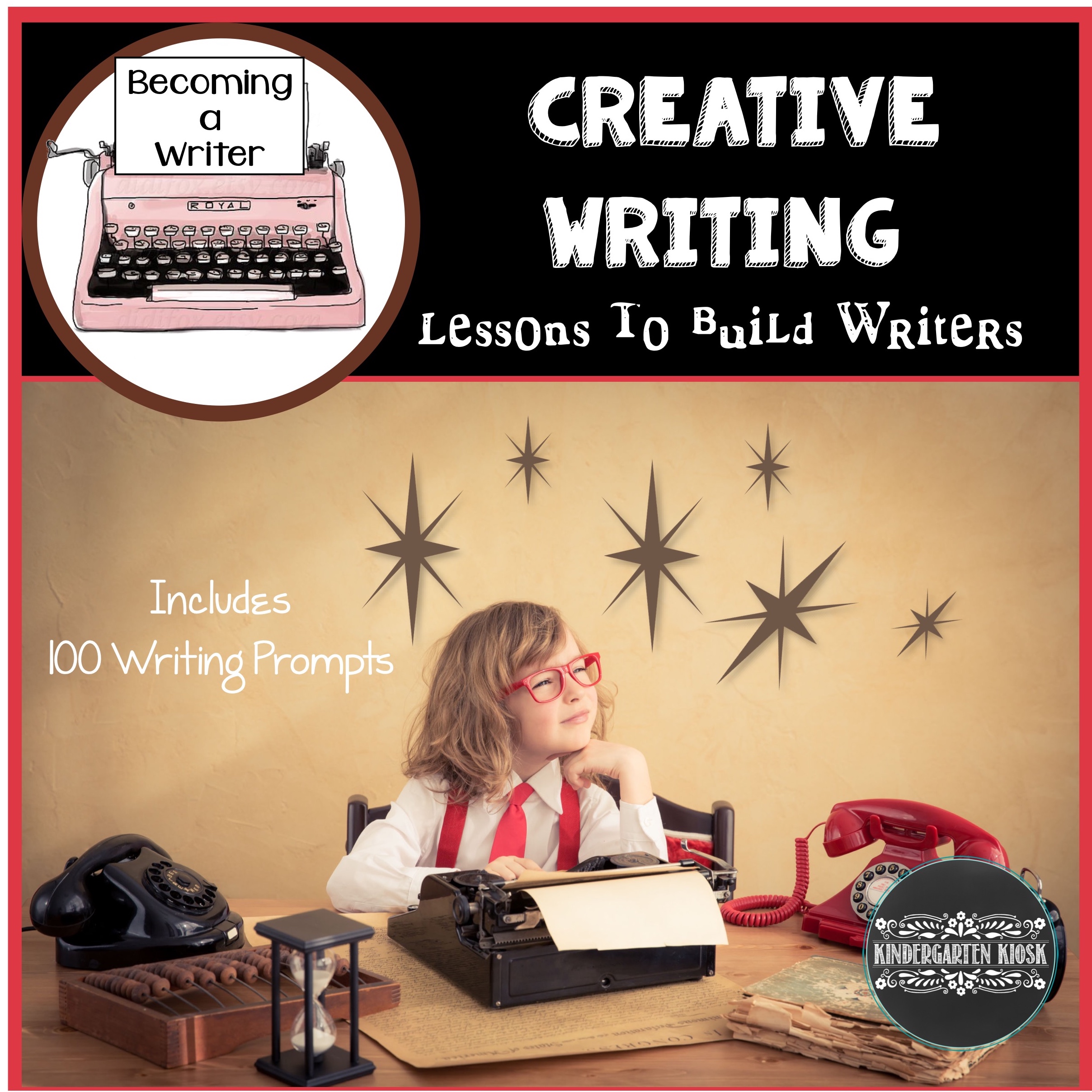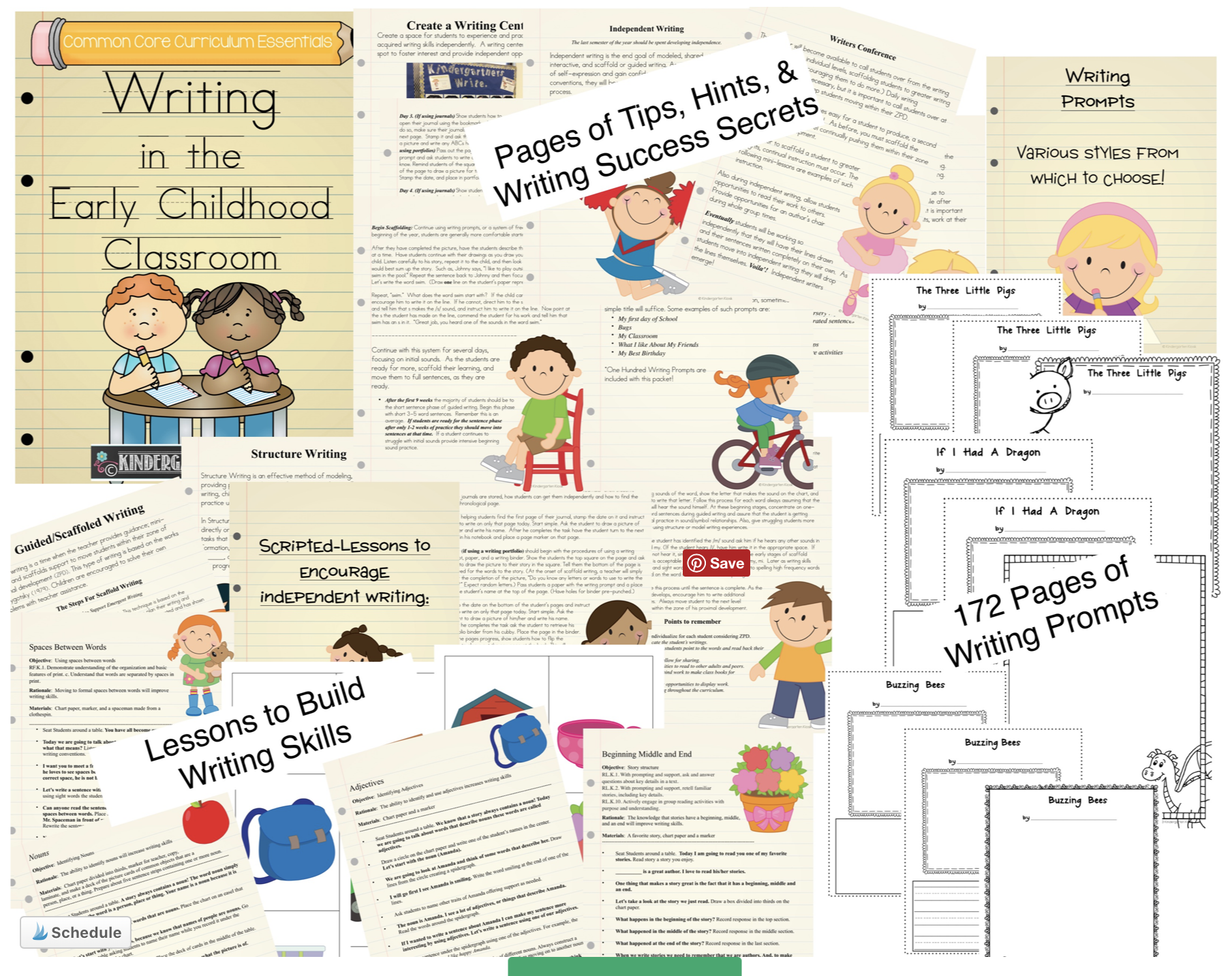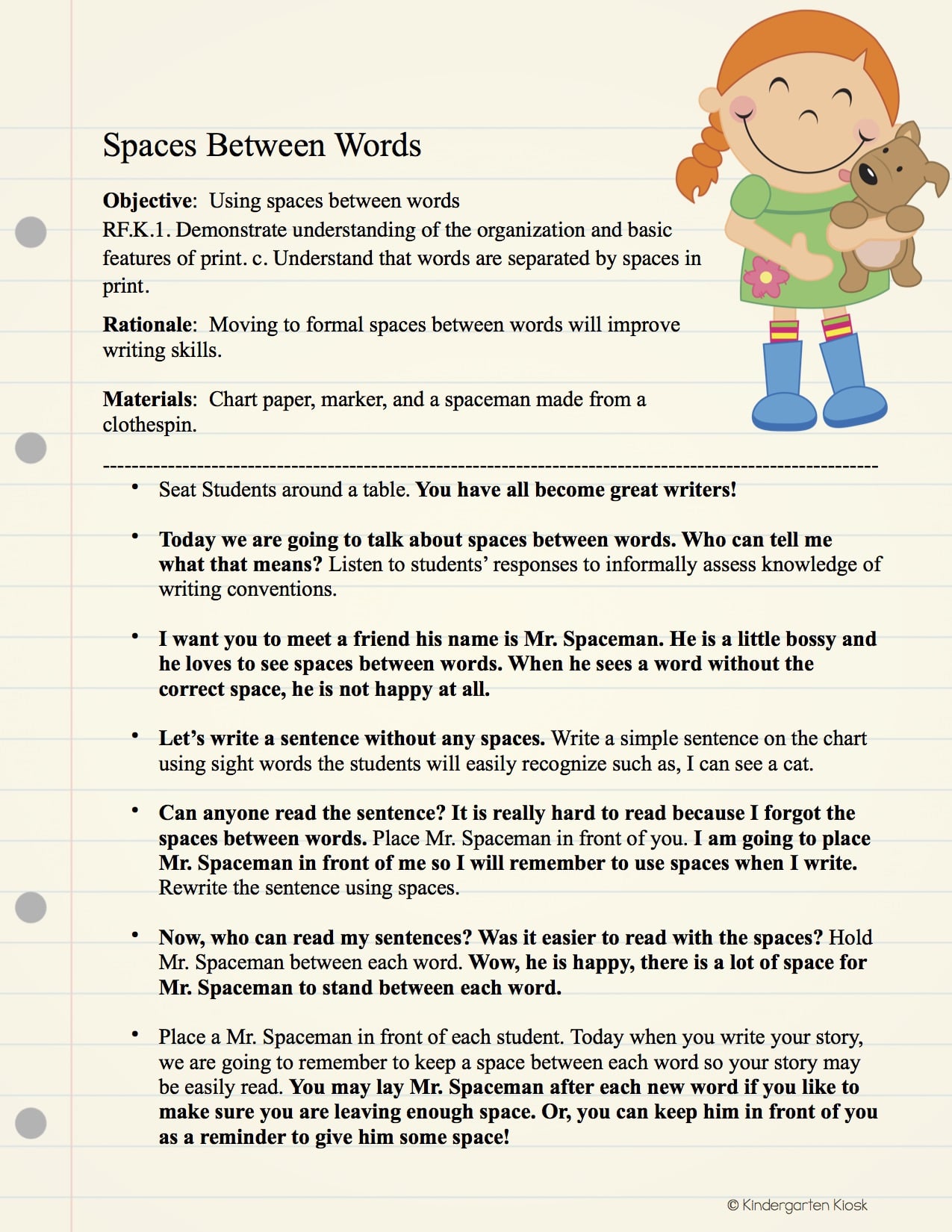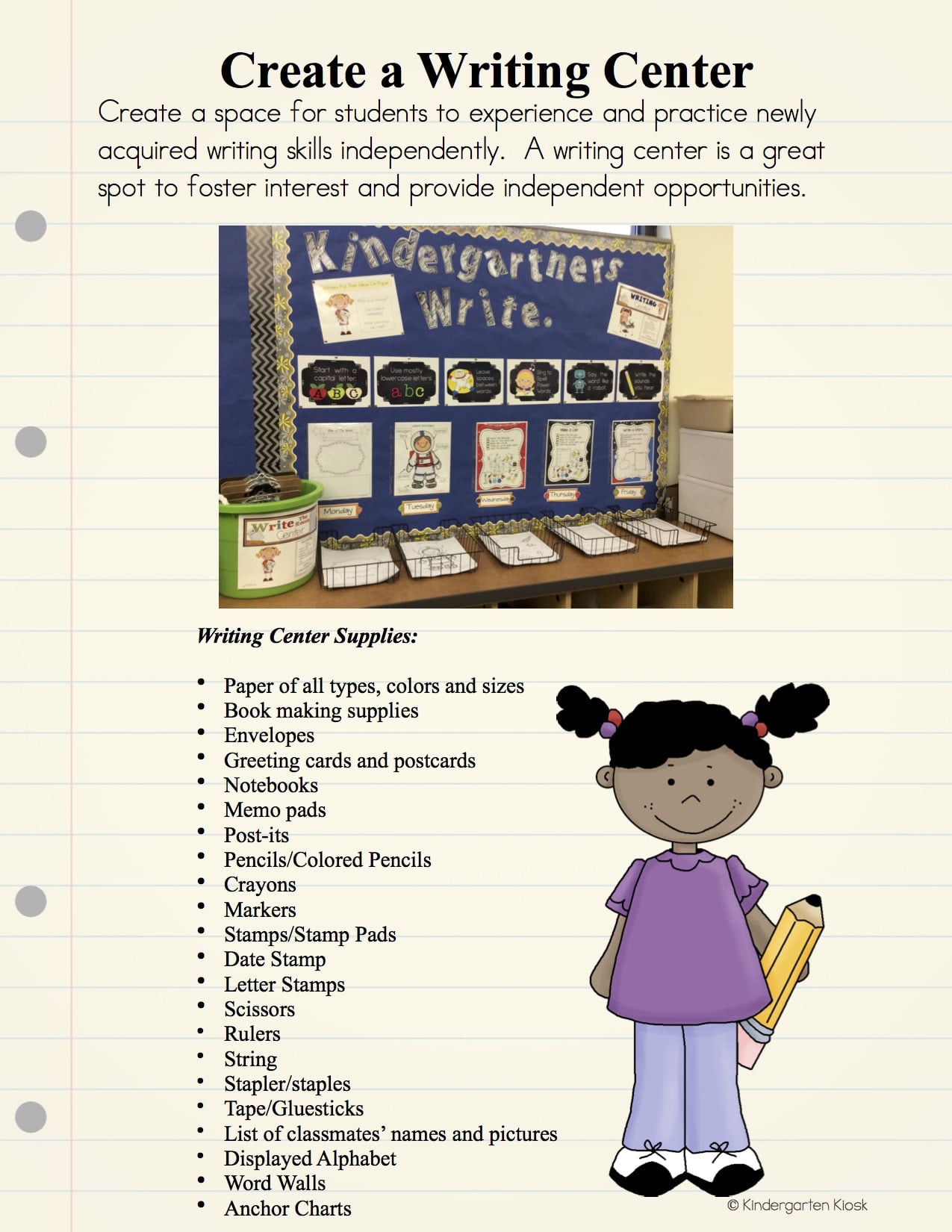 Writing In the Early Years: Ideas, Lessons, 100 + Writing Prompts
Also available at Teachers Pay Teachers!
Writing Lessons and Writing Prompts
It is easy to teach writing standards by using the methods included in this Writing to Read Packet. It includes:
Fourteen pages of writing tips and methods. Including a step by step delivery method of Scaffold Writingbased on the works of Vygotsky.
Four scripted lessons to increase writing independence: Nouns, Adjectives, Beginning-Middle-End and Spaces
Three Hundred Fifty Five pages ready to copy writing prompts to put in students writing binders. Four style choices are included.
© Kindergarten Kiosk
You Might Also Like
Writing Stages Self-Assessment Cards
Writing Center Independent Writing Practice Bundle
Follow For Updates and Freebies!
Be alerted as products are updated and/or added to. Get Special Freebies.