Kindergarten Homework Packets: Full Year Bundle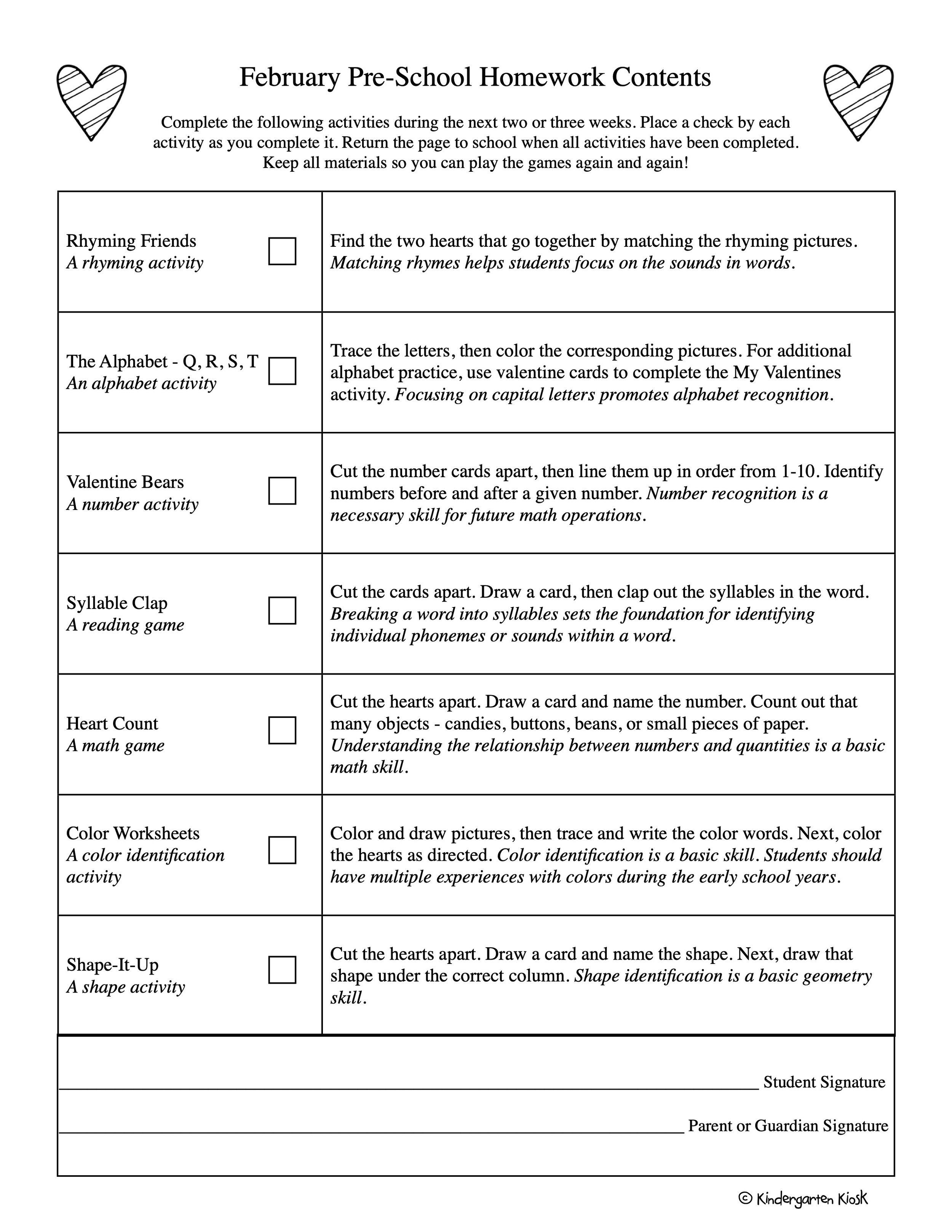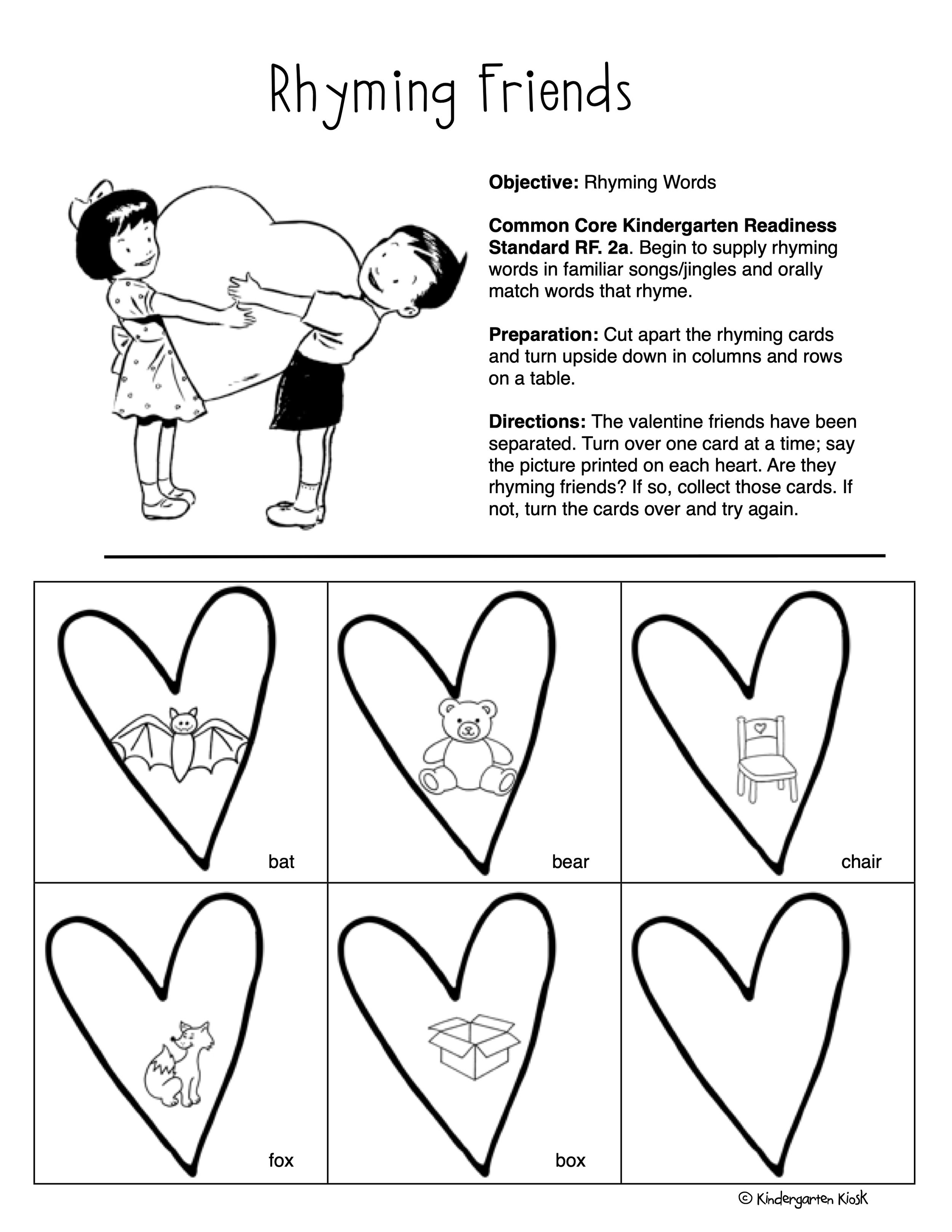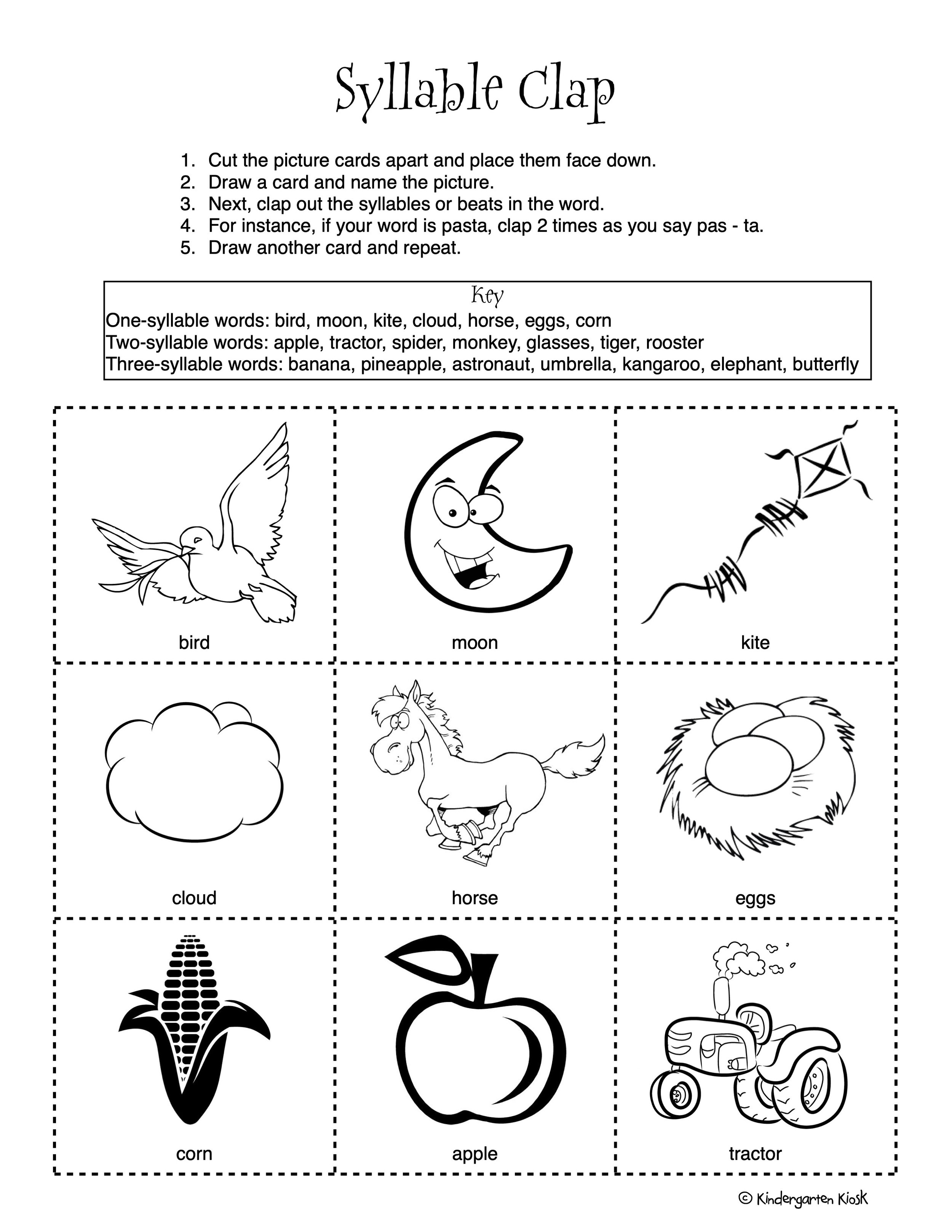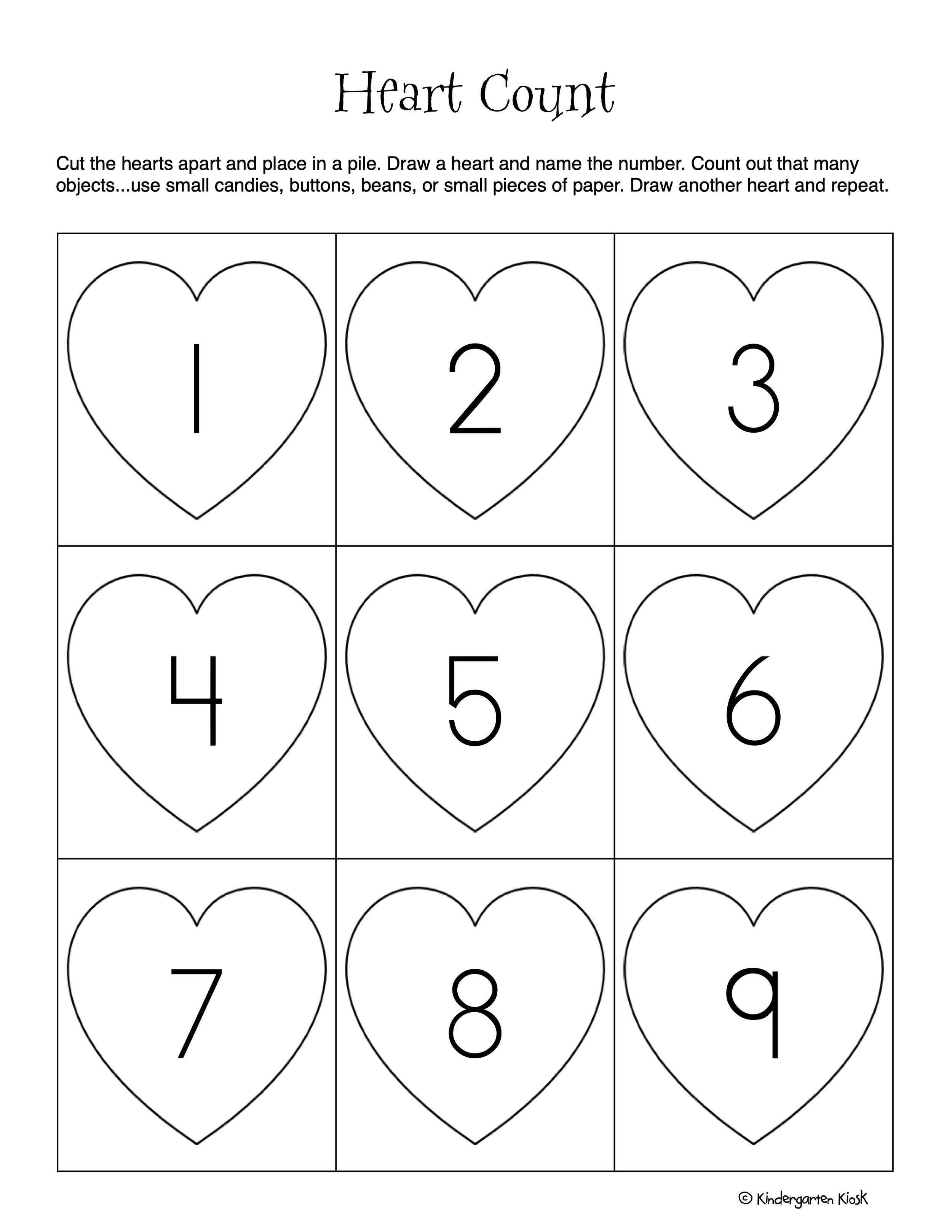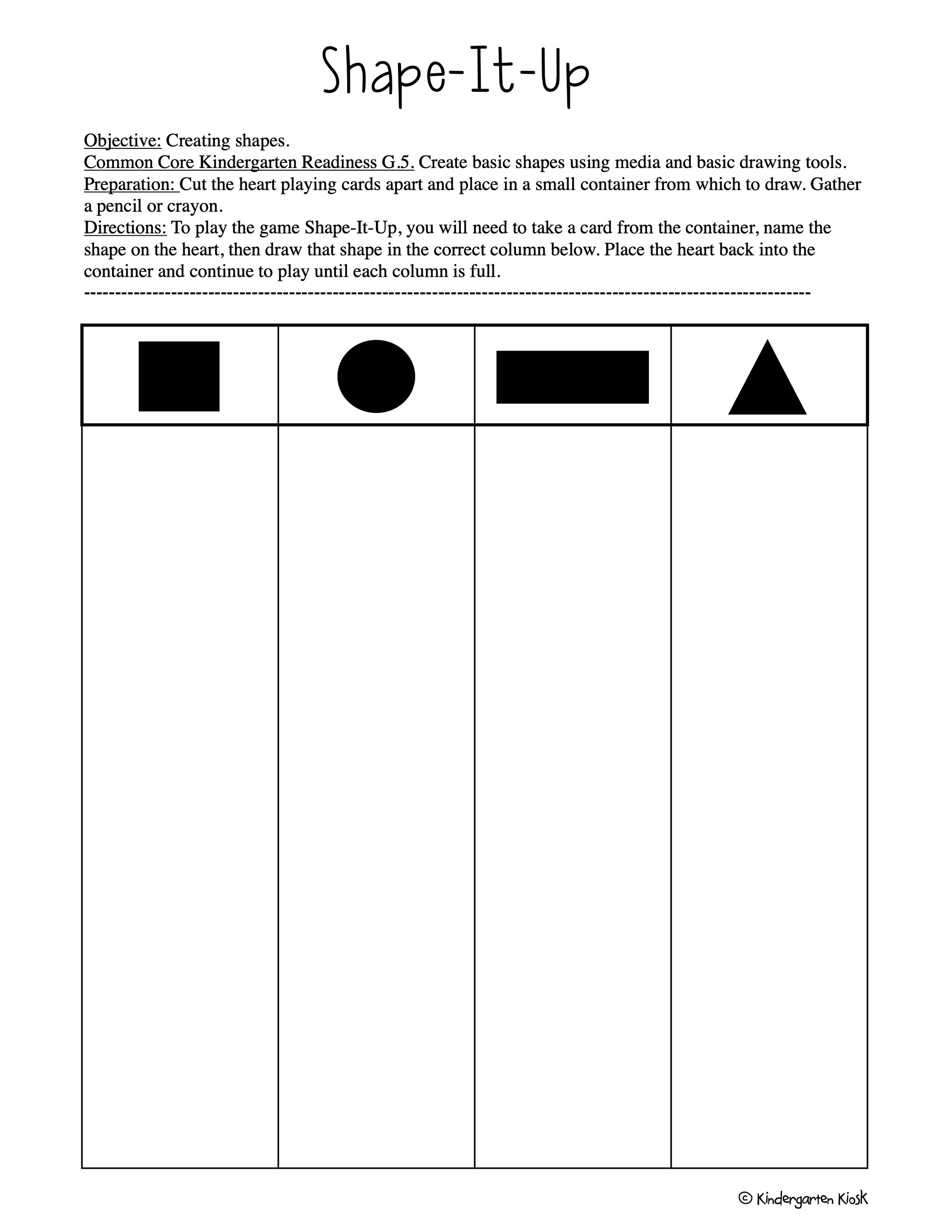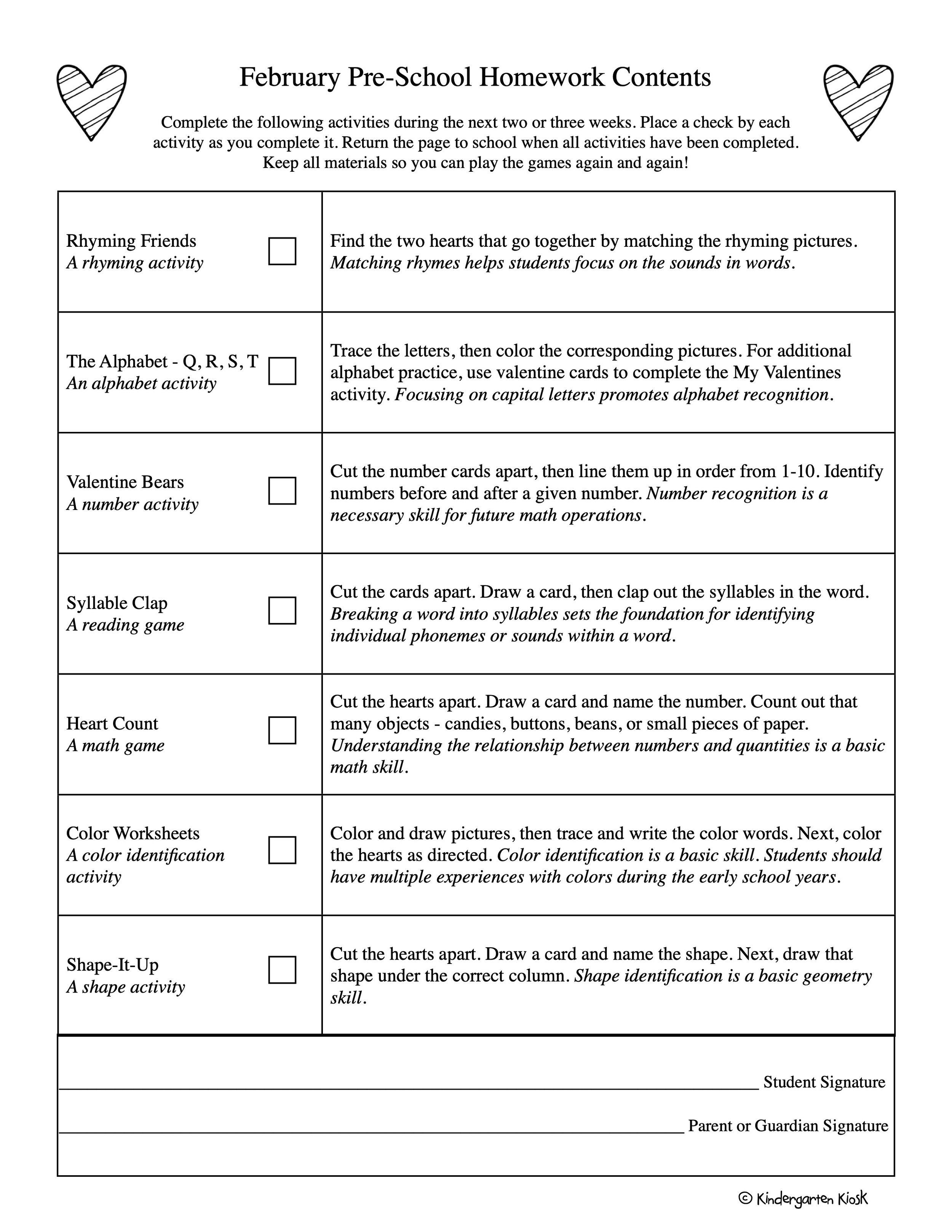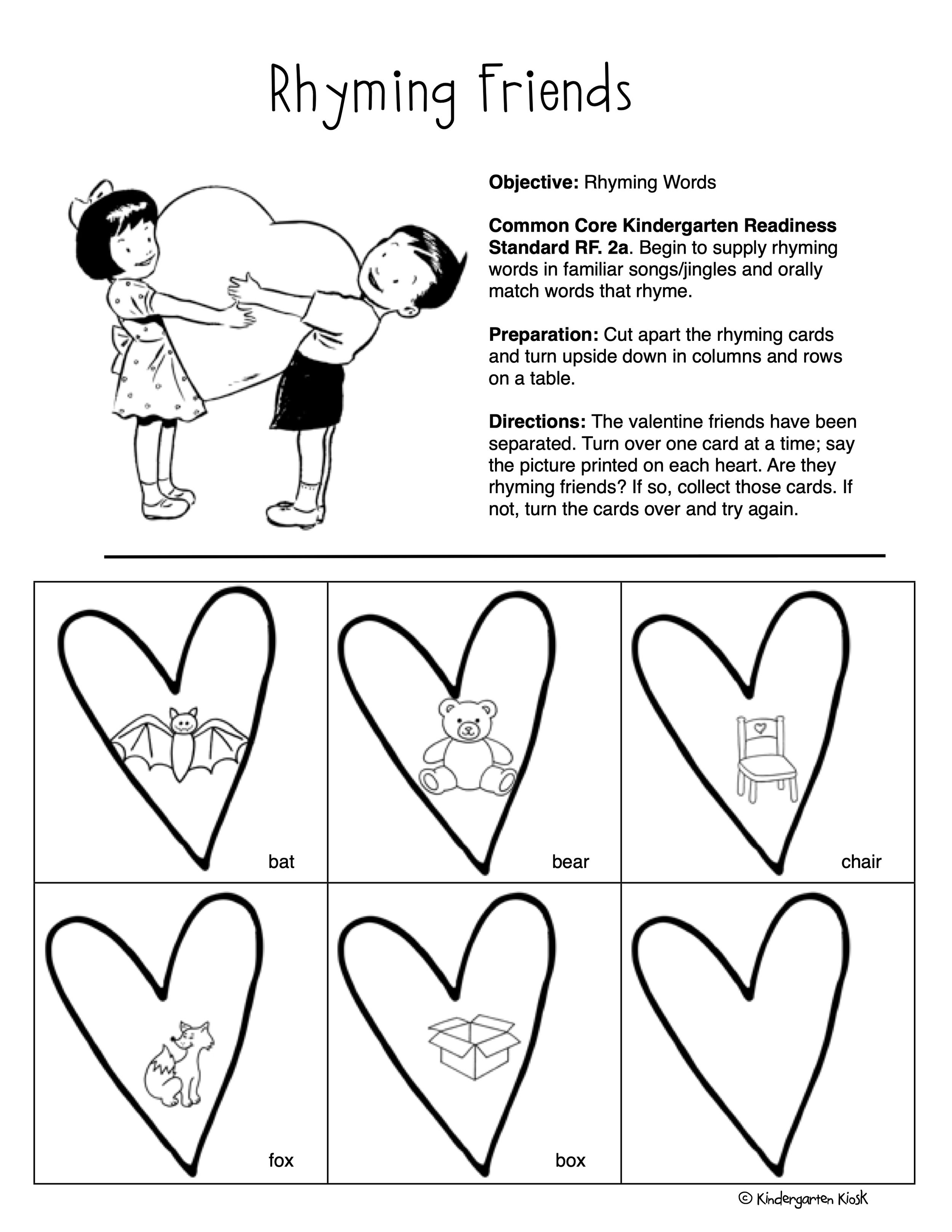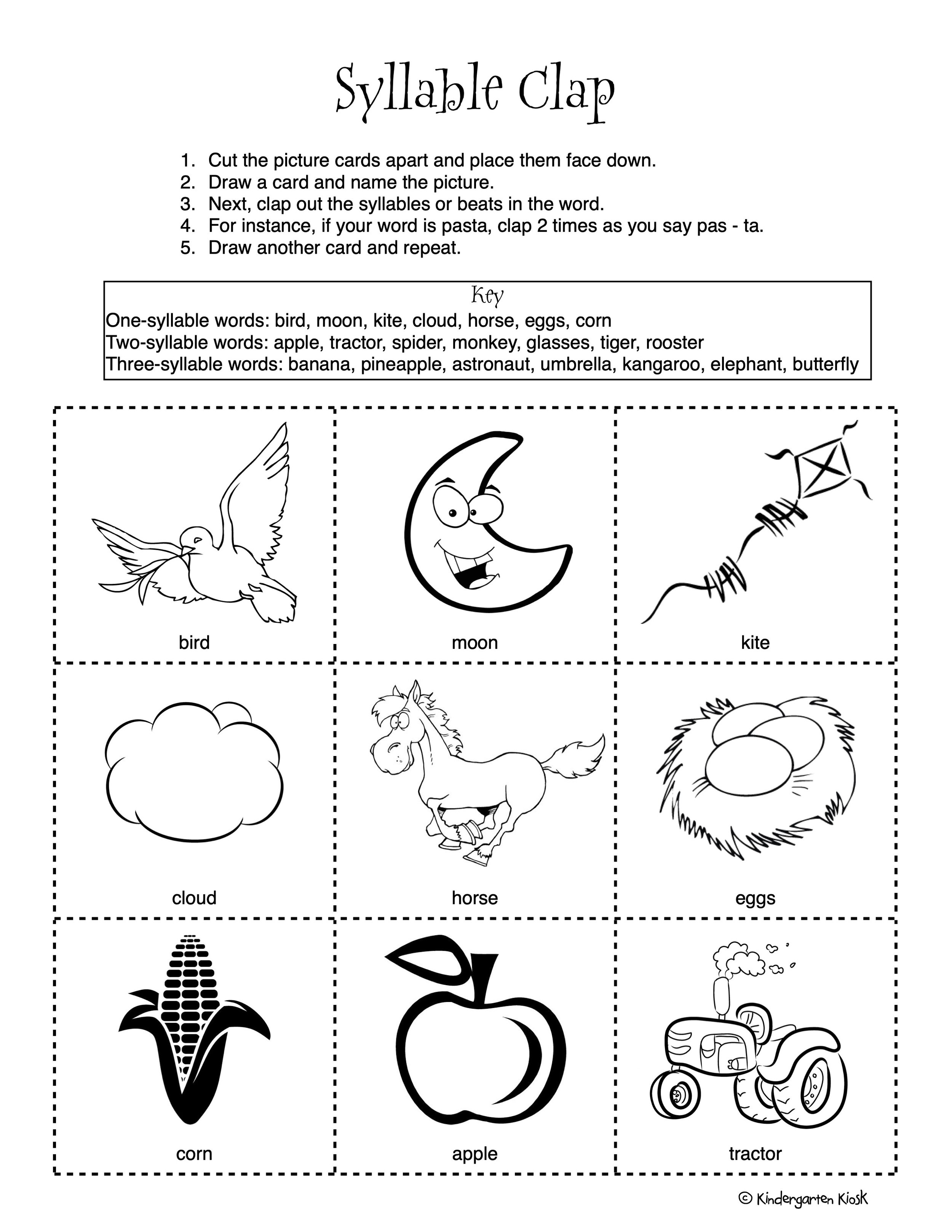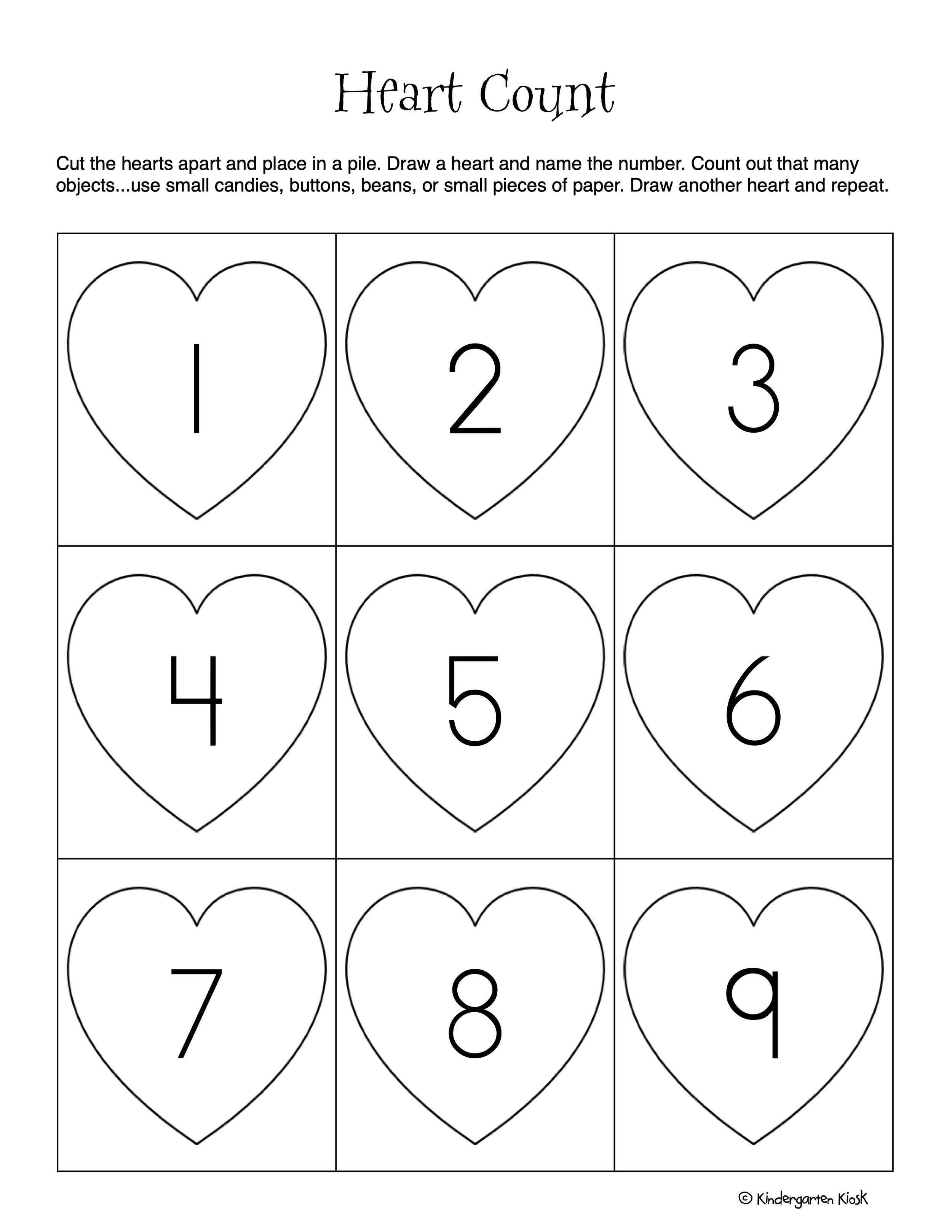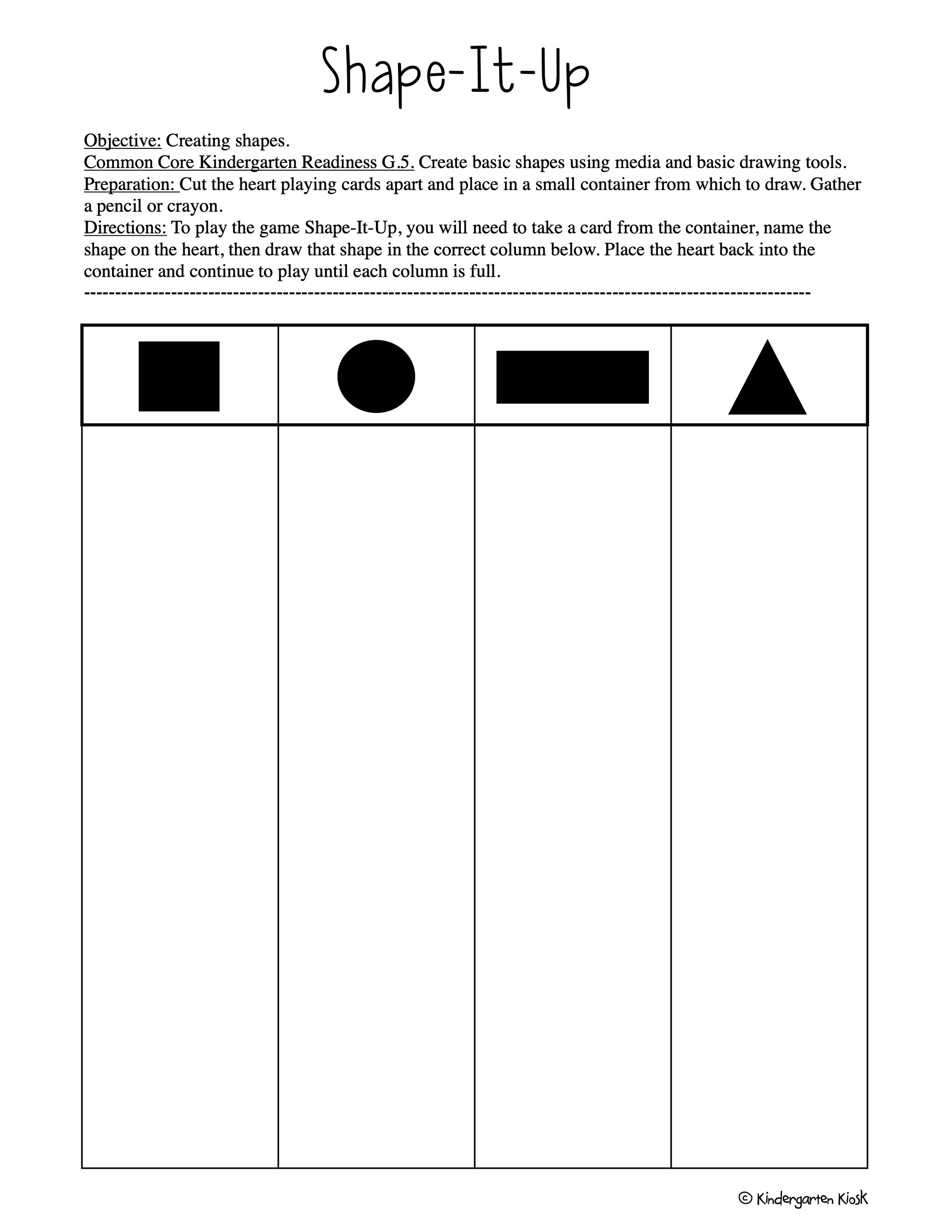 sale
Kindergarten Homework Packets: Full Year Bundle
Also available at Teachers Pay Teachers!
On Sale Half Price!
Product Description
School To Home Connect
Year Long Homework Bundle
This parent involvement resource will help strengthen the school-home connection as students practice essential preschool skills.
These January to December packets consists of simple games and activities that are fun and easy for the parent and child to complete together, returning only a checklist if you choose. Extend the learning at home by sending home monthly homework packets that are strategically linked to the Common Core Standards. Your students and parents alike will love the easy to use formats, engaging activities, and ease of homework management.
Contents Include
This packet includes contains all 16 Packets in our
Kindergarten Series. And ALL 16 packets have two versions, English and Spanish Translation.
January, February, March, April, May, June, July, August, September, October, November, December. Plus, three bonus packets: Fall Intervention Packet, Winter Intervention Packet, Spring Intervention Packet are included.
January
The Snowman: A book to read together

Snowy Lotto: An alphabet game

Winter Delivery: A sight word activity

Color Match Snowmen: A color word activity

A Winter Wonderland: A blending game

Snowflake Swirl: A counting on activity

Snowman Clock: A math activity

January Calendar: A number handwriting activity
February
"Little Valentine's" A book to read together

Heart Bingo: Flash Hearts--Sight word activities

Don't Break My Heart: A word segmenting game

My Valentine's: Using Valentines to extend learning

Dragon Dance: Alphabet Sound Fluency

Number Games: Math Activities

February Calendar: A number handwriting Activity
March
Guided Reader: Out In Space

Mr. Spaceman: Conventions of Print

Letter Blast Off: Alphabet Letter Sound Naming Automaticity

Race Through Space: Alphabet Letter Naming Automaticity

Skip Counting: Counting by 2's, 5's, and 10's

Alien Planet: Segmenting Words Into Individual Phonemes

Decode it-Defeat it: Reading CVC Words

Alien Snap: Counting From Any Given Number
April
The Pond: A Sight word/Decodable Reader

Slithering Snakes: Alphabet sound fluency

Frogger: A Decoding game

Turtle Lotto: A sight word game

Family of Ducks: Word families

April Calendar: Number writing

Frog Eggs: Composing numbers

Spring Basket: Plus and minus
May
The Jungle: A guided reader (available in two levels)

ROAR!: A decoding game

Safari Sights: A sight word game

The Jungle: A writing activity

Around the Zoo: A sentence game

At the Zoo: A comprehension activity

The Zoo Parade: An addition game

Gorillas in Cages: A subtraction game
June
Capture the Butterfly: A word family game

Mosquito Slap: A sight word game

Flower Garden: A sentence game

I Can Be a Scientist: A decodable book

Lilypad Leap: A number line game

Ladybug Addition: An addition activity

Dragonfly Subtraction: A subtraction activity

Across the Curriculum: A collection of fun learning activities
July
Guided Reader: The Beach (Level C)

Sand Castles: A sight word game

Summer Celebration: A sentence game

Diving for Letters: Alphabet recognition

Shell Addition: An addition activity

Beach Ball Subtraction: A subtraction activity

The Number Swim: Writing numbers
August
Rhyme Book: A mini book of rhymes

My ABC's: An alphabet activity

A Ride to the Park: A color recognition game

The Shape of Things: Shape recognition

Number Flashcards: Number recognition

Name Writing: A handwriting activity

All About ME: Community-building activity
September
The Game: A book to read together

Football Flashcards: A capital letter review

Kick Off ABC Game: An alphabet game

Name Cheer: Letter recognition

Football Rhymes: A rhyming game

The Team: A number game

Huddle Up: Number activity
October (Also includes Non-Halloween Option)
Haunted House: A syllable game

Boo to You: An alphabet game

Spider Race: An alphabet activity

Monster Cookies: A beginning sound activity

Dark Woods Math: A number game

No Tricks, Just Treats: A sort and graph activity
November
My Bear: A Guided Reading Book

Time to Hibernate: An Alphabet Game

Star Gazing: A Letter Sound Game

A Walk In the Woods: An Ending Sounds Game

Letter Trace: Handwriting Activity

Bear Math: Variety of Math Activities

Number Bears: A Flashcard Activity
December
Christmas Time: A Guided Reading Book

Christmas Tree ABC: An Alphabet Game

To the North Pole: A Rhyming Game

Christmas Sounds: A Phoneme Isolation Game

Sound Train: Alphabet Sound Fluency

Christmas Memory: A Number Game

Letter Cookies: A Handwriting Activity
Additional Bonus of Strategic Intervention Packets: Offer concrete help to parents as you build a bridge between school and home, by offering this Intervention Packet as a way for parents to extend the learning at home. These great family games will not only provide additional teaching opportunities for kindergarten skills, they will also give parents opportunity to become familiar with academic concepts and their child's academic strength and weaknesses first hand.
Fall RTI
I like Books: Guided Reader

Alphabet Flashcards

Capital Shake: An Alphabet Game

My Letters: A Fluency Activity

Sound Isolation: Beginning Sounds Game

Rhyming Memory: Rhyming Game

A-Z Handwriting: Handwriting Practice

Number Trace: Number Formation
Winter RTI
Planes: An alphabet sound game

Letter/Sound Fluency: Two fluency practice sheets

Matching Middles: A phonemic awareness activity

Find the Picture: A blending/segmenting game

Letter Writing: Handwriting practice

Sight Word Study: A sight word activity

Color The Shape: A math activity

Number Bingo: A 0-20 game.
Spring RTI
The Early Bird: Alphabet Fluency

The Hungry Lamb: Sound Fluency

Spring Rhymes: Producing Rhyming

Rain, Rain, Go Away: A Decoding Game

Flower Garden: A Sight Word Activity

Bunny Hop: A Segmenting Game

Word Riddles: Phonemic Awareness

Number Hunt: Number Recognition

Baby Lambs: Addition
© Kindergarten Kiosk
Three levels are available for all 12 months of the year.
For your convenience, each activity is strategically linked to Core Standards.
This is also great product for parents looking to enrich learning, or homeschool parents that maintain a year round schedule
Note: All of our homework packets are available at three levels, Pre-K, Kindergarten and 1st Grade.
Bundles Save You Money
Kindergarten Home-Connect Yearly 16-Packet Bundle
Preschool Home-Connect Yearly Bundle
First Grade Home-Connect Yearly Bundle
Follow For Updates and Freebies!
Be alerted as products are updated and/or added to. Get Special Freebies.