Pond Thematic Unit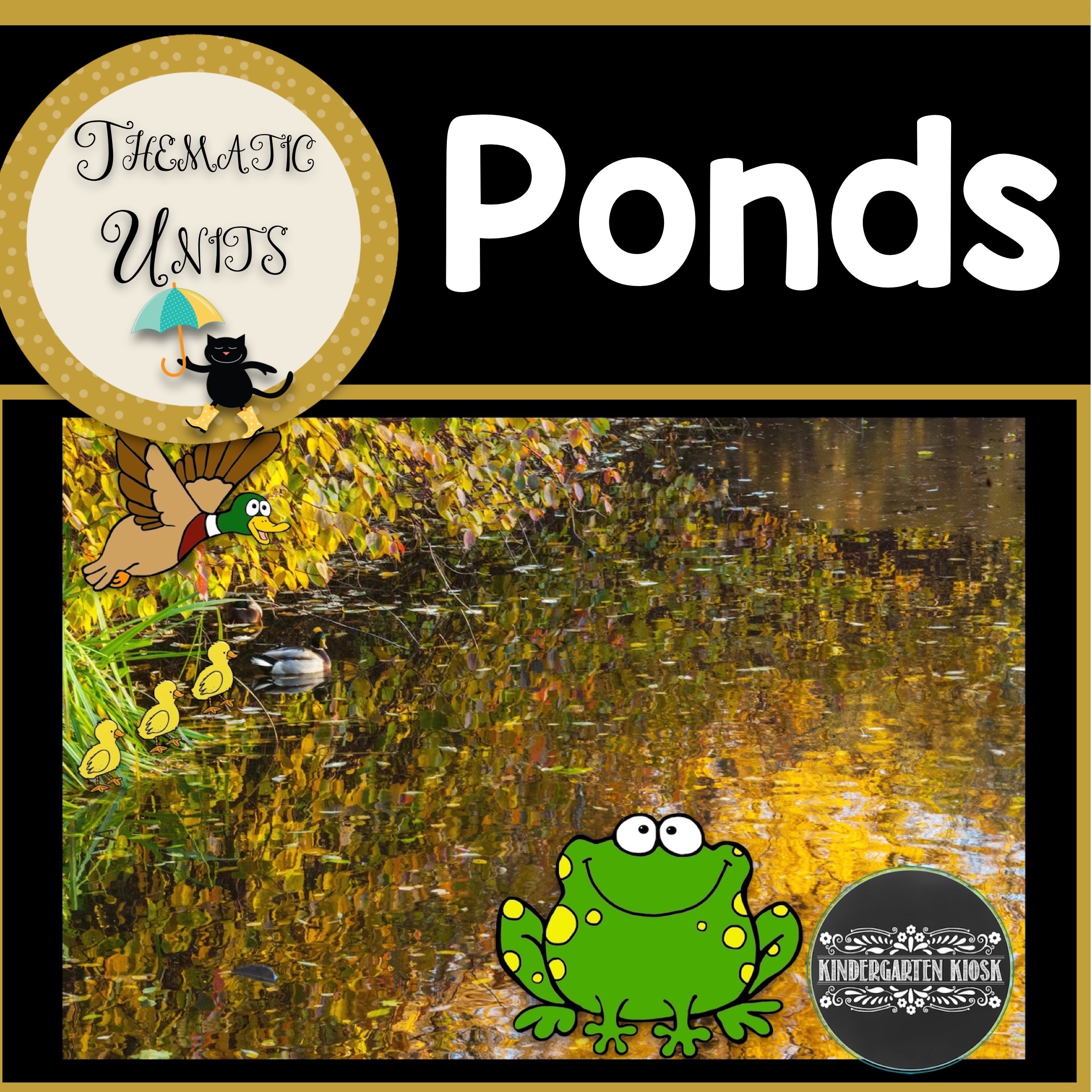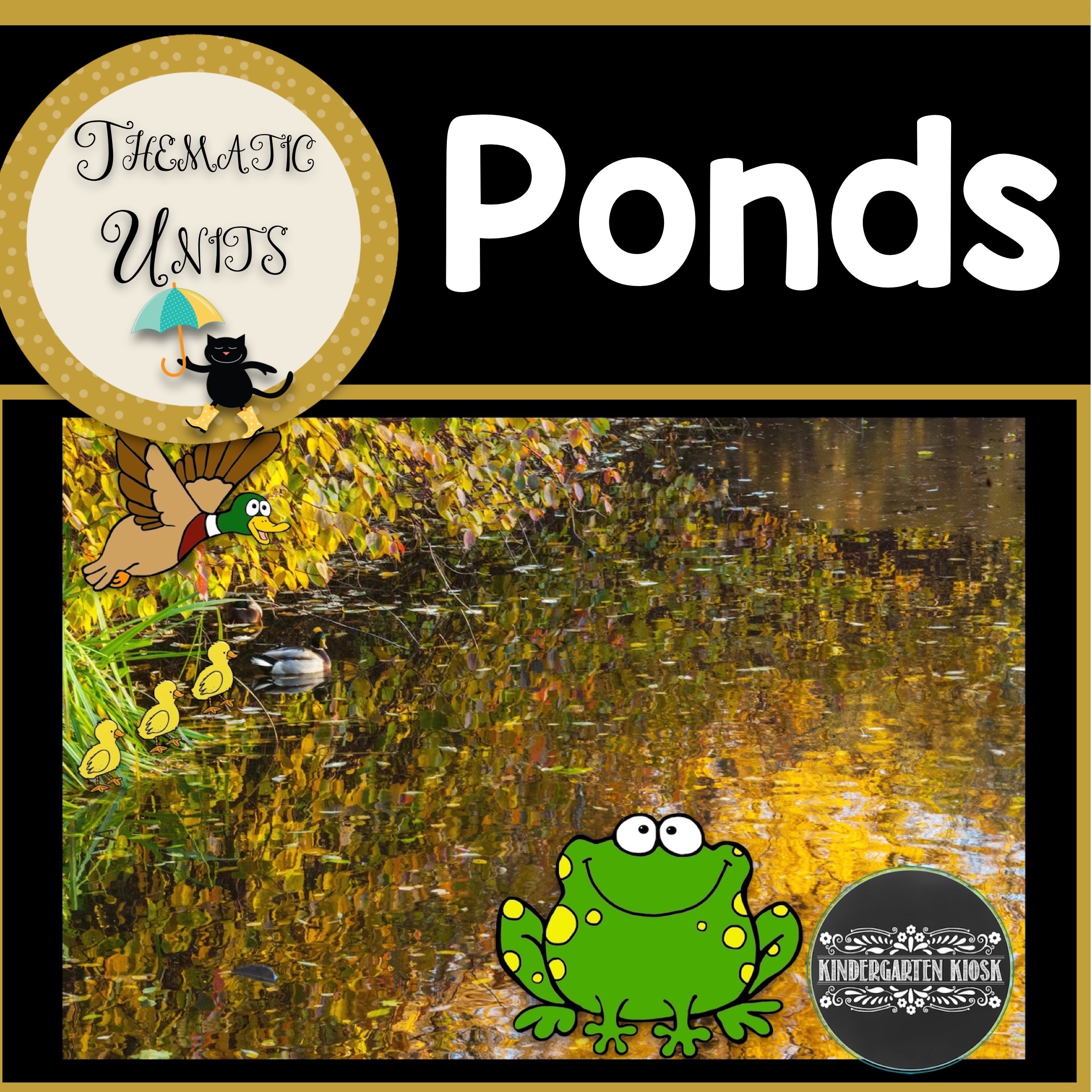 Pond Thematic Unit
Also available at Teachers Pay Teachers!
Product Description
Enjoy learning about animals and insects that live in a pond as your use this engaging "Developmentally Appropriate Thematic Unit" about Pond Animals.
Life in a Pond is filled with authentic play-based learning activities that your students in your classroom and/or homeschool setting will love. All activities are strategically linked to Common Core Standards.
Contents include:
Songs/Fingerplays
Five Little Ducks
Oh I Want to Be a Frog
The Little White Duck
Art Projects
Handprint Duck
Fingerpaint Ducks Portfolio Sample
Frog Construct
Science
A Frog's Life: Sequencing Map
A Duck Grows Up: A Science Booklet: Duck's Life Cycle
Kitchen
Frog in a Pond
Frogs on a Log
Guided Reading Books
The Pond
A Frog Grows
Writing
Pond Word Wall
Writing Prompts: The Frog, Ducks
Writing Center Activities:
How To, Write It, Label It
Math Activities
Hopping Frogs: Solving Equations
Where's My Mommy: Matching Equations to Decompositions
Frog Subtraction: Subtracting Objects
Turtle Race: Adding and Subtracting Fluently
Teen Duck Lotto: Matching Teen Numbers to Quantity
Literacy Activities
Frogger: Decoding CVC Words
Pond Phrases: Reading & Matching Phrases
Turtle Snap: Decoding Nonsense Words
Punctuation Pond: Choosing End Punctuation Marks
Pond Hunt: Write the Room Sight Words
At the Pond: Writing 3 and 4 Sound Words
Pond Sort: Word Family Picture Sort
Pond Theme Independent Writing Practice
Contents include:

Songs/Fingerplays:
Five Little Ducks
Oh I Want to Be a Frog
The Little White Duck

Art Projects:
Handprint Duck
Fingerpaint Ducks Portfolio Sample
Frog Construct

Science:
A Frog's Life: Sequencing Map
A Duck Grows Up: A Science Booklet: Duck's Life Cycle


Kitchen:
Frog in a Pond
Frogs on a Log

Guided Reading Books:
The Pond
A Frog Grows

Writing:
Pond Word Wall
Writing Prompts: The Frog, Ducks
Writing Center Activities:
How To, Write It, Label It

Math Activities:
Hopping Frogs: Solving Equations
Where's My Mommy: Matching Equations to Decompositions
Frog Subtraction: Subtracting Objects
Turtle Race: Adding and Subtracting Fluently
Teen Duck Lotto: Matching Teen Numbers to Quantity

Literacy Activities:
Frogger: Decoding CVC Words
Pond Phrases: Reading & Matching Phrases
Turtle Snap: Decoding Nonsense Words
Punctuation Pond: Choosing End Punctuation Marks
Pond Hunt: Write the Room Sight Words
At the Pond: Writing 3 and 4 Sound Words
Pond Sort: Word Family Picture Sort
Total Pages: 121