Plants Unit: Thematic Essentials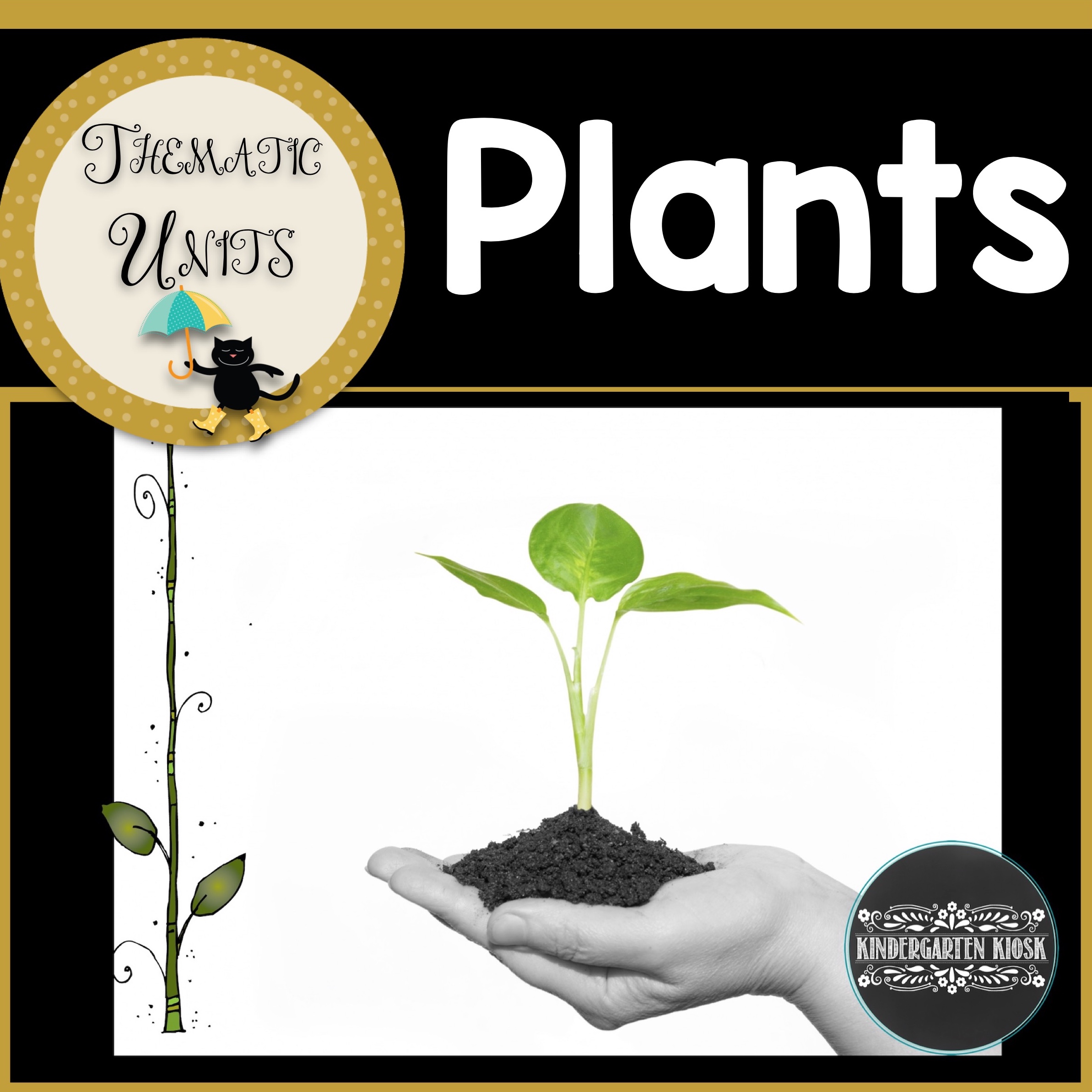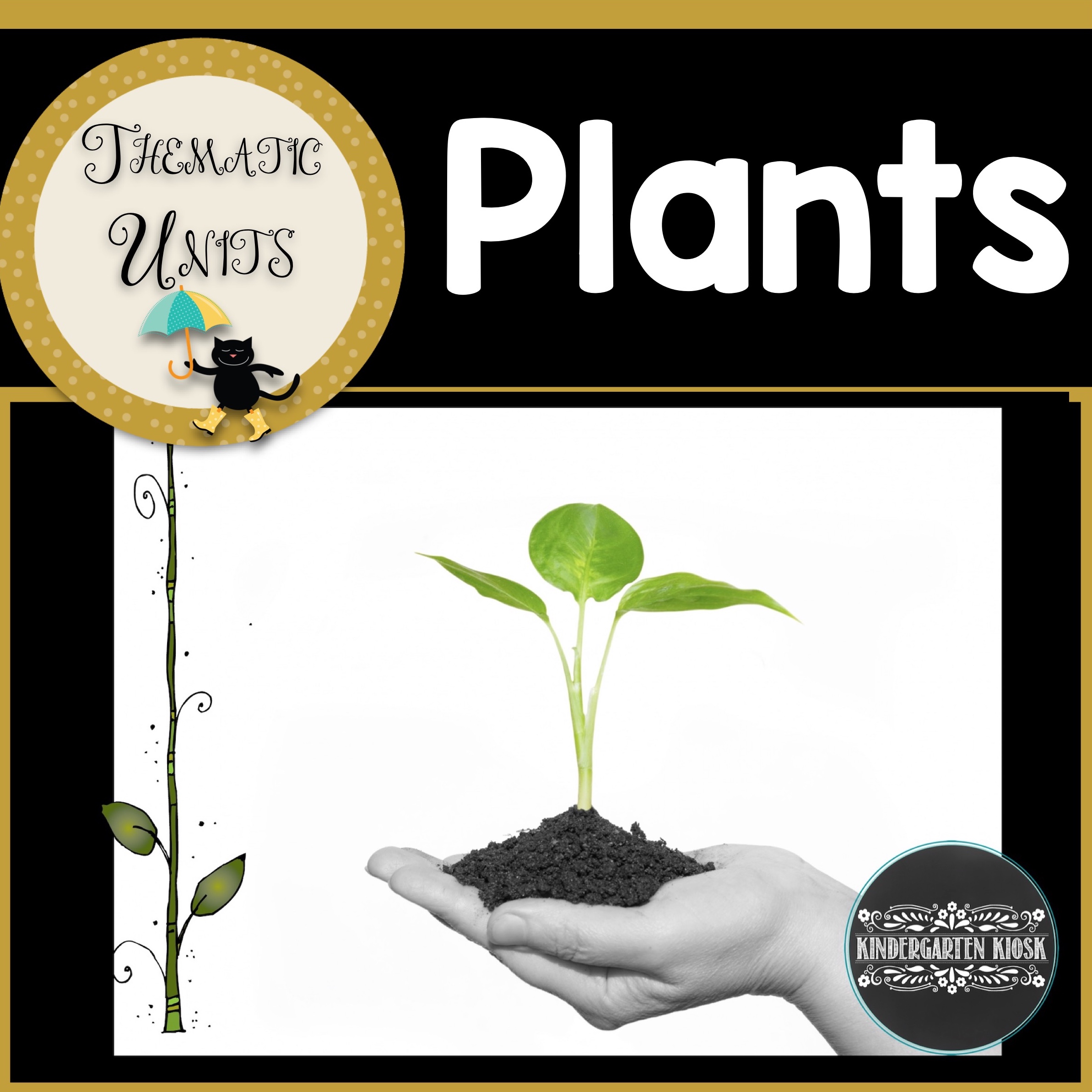 Plants Unit: Thematic Essentials
Also available at Teachers Pay Teachers!
Product Description
Strategically Linked to the common core, this best-selling Thematic plant unit is divided into areas of literature, media, music, art, literacy activities, math activities, worksheets, science activities, creative writing, word wall words, and guided reading for cross-curricular learning.
The activities are clearly written, easy to use, and need limited amounts of preparation. The lessons are fun and engaging and will leave your classroom or homeschool students begging for more.
Math Center Activities
Flowering Math: Joining Sets
Watermelon War: Comparing Numerals
Garden Party: Demonstrating Subtraction
Counting Seeds: Count out items to match a given number.
Planting Seeds: Making Combinations to 10
Adding Flowers
Garden Takeaway
Plant a Garden Ways to Make 8
Reading Center Activities:
Flower Garden: Reading Sight Word & CVC Word Sentences (or alphabet recognition).
Tip Toe Through the Tulips: Alphabet letter sound fluency (or sight word fluency)
Run Rabbit Run: Alphabet Letter Fluency
In the Garden: Naming Sight Words
Greenhouse Words: Reading Sight Words
Blooming Words: Isolating Phonemes & Writing CVC Words From Dictation
The Garden Show: Writing Color Words
Science Activities
Building a Science Center
A Seed Grows: Planting a seed in a bag
Kitchen Science: Edible Dirt
Plant Parts: Observation of Plants
The Thirsty Stem: Capillary Action In Plants
Seed Sorting: Using the Scientific Process
Art Projects
Plant Parts: Portfolio Sample
Artful Flowers
Mother's Day Flower
Fingerprint Flowers
Songs
Watermelon Pie
Inch by Inch (adapted) by David Mallet
Plant A Seed
Guided Reading
The Little Seed
Writing
Plant Word Wall Words
Prompts: All About Seeds,What I Know About Plants
I Can Writing: Label it, list it card it
Pond Independent Writing Center Activities
Spring Themed Intervention Games
Lamb and Lion Spring Themed Activities
Each activity is clearly written, easy to use, and needs limited preparation. The lessons are fun and engaging and will leave your students begging for more!
Math Activities:
Flowering Math: Joining Sets
Watermelon War: Comparing Numerals
Garden Party: Demonstrating Subtraction
Counting Seeds: Count out items to match a given number.
Planting Seeds: Making Combinations to 10
Adding Flowers
Garden Takeaway
Plant a Garden Ways to Make 8

Reading Activities:
Flower Garden: Reading Sight Word & CVC Word Sentences (or alphabet recognition).
Tip Toe Through the Tulips: Alphabet letter sound fluency (or sight word fluency)
Run Rabbit Run: Alphabet Letter Fluency
In the Garden: Naming Sight Words
Greenhouse Words: Reading Sight Words
Blooming Words: Isolating Phonemes & Writing CVC Words From Dictation
The Garden Show: Writing Color Words

Science Activities:
Building a Science Center
A Seed Grows: Planting a seed in a bag
Kitchen Science: Edible Dirt
Plant Parts: Observation of Plants
The Thirsty Stem: Capillary Action In Plants
Seed Sorting: Using the Scientific Process

Art Projects:
Plant Parts: Portfolio Sample
Artful Flowers
Mother's Day Flower
Fingerprint Flowers

Songs:
Watermelon Pie
Inch by Inch (adapted) by David Mallet
Plant A Seed

Guided Reading
The Little Seed

Writing
Plant Word Wall Words
Prompts: All About Seeds,What I Know About Plants
I Can Writing: Label it, list it card it
Total Pages: 133