Jungle Thematic Unit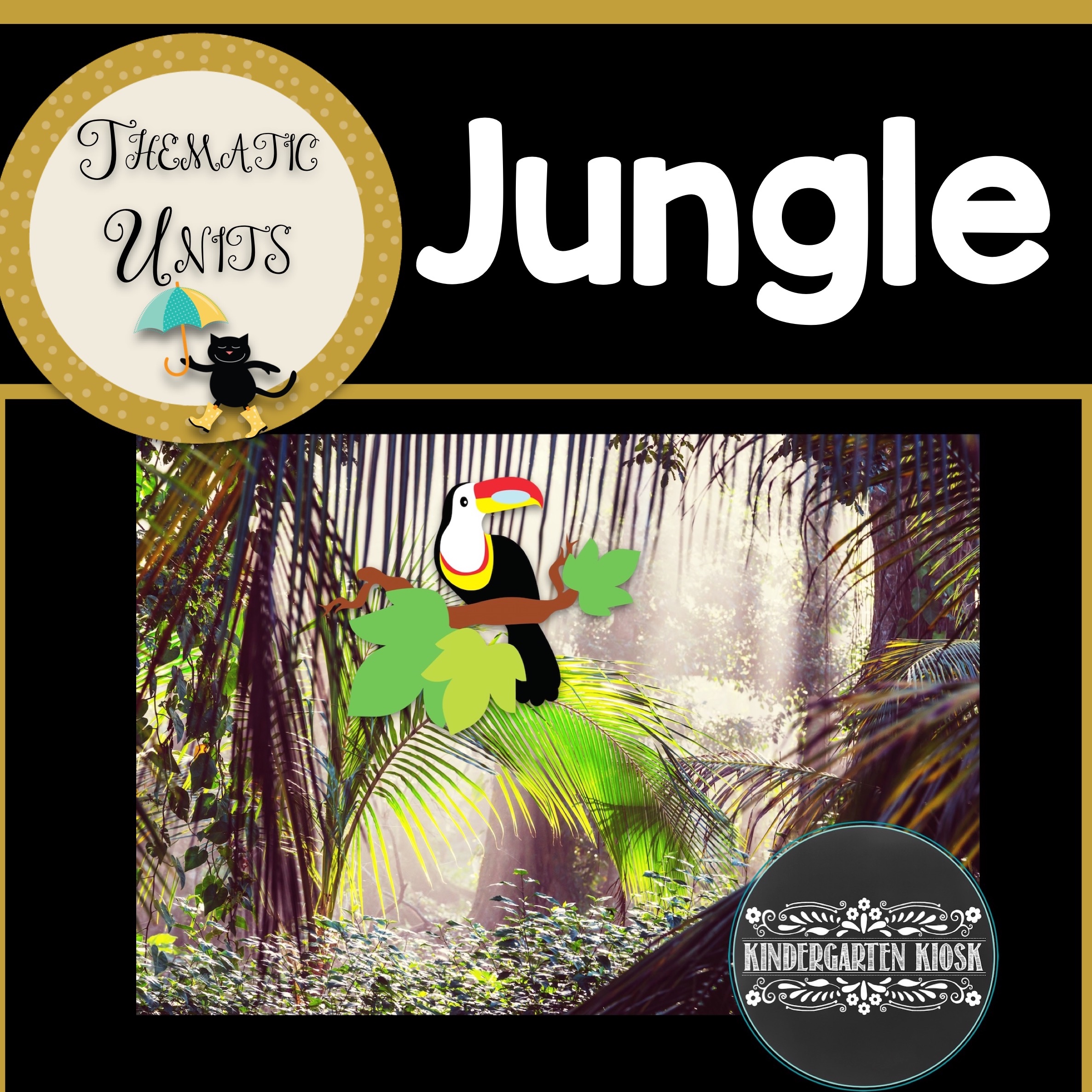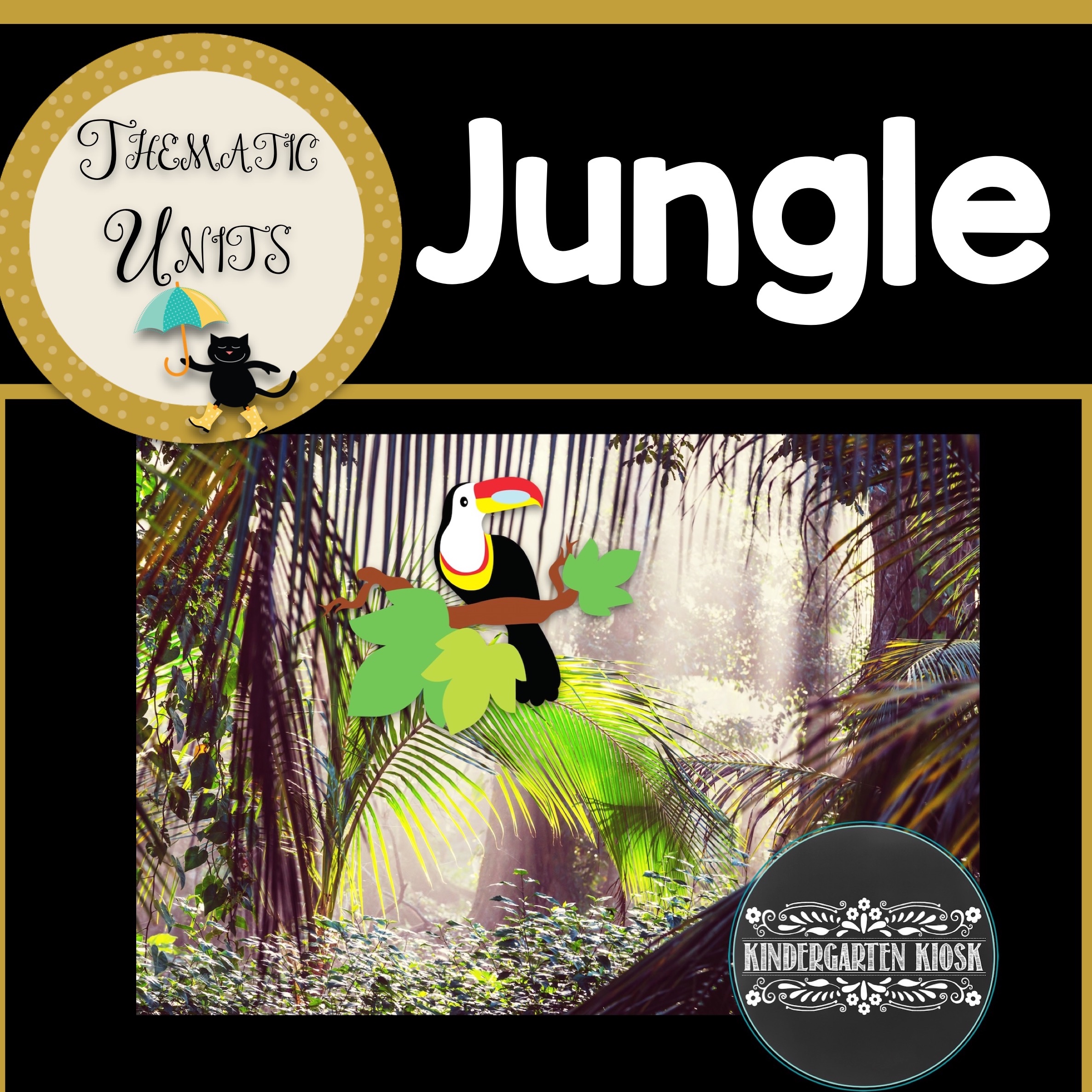 Jungle Thematic Unit
Also available at Teachers Pay Teachers!
Product Description
Bring the Jungle into your classroom with this Developmentally Appropriate Thematic Unit, "It's a Jungle in Here." This unit is strategically linked to the Common Core Standards, and many of the lessons are scripted for easy delivery.
This Jungle Unit is divided into areas of literature, music, art, literacy, math, worksheets, science, creative writing, word wall, and guided reading. The activities are clearly written, easy to use, and need limited amounts of preparation.
The game-based activities will thrill your classroom or homeschool students as they learn academic skills in a jungle setting.
Table of Contents:
Songs/Fingerplays
The Elephant
Jungle Lane
The Lion
Art Projects
King of the Jungle
Elephant Construct
Zebra Painting
Jungle Masks
Writing
Word Wall
Writing Prompts: Jungle Animals & What I Know About the Rainforest
Writing Center Activities: I Can, How To, Label It, Write It, My List
Science
Safari & Other Animal Facts
Literacy Games
Snap: Matching Upper and Lowercase Letters
Rumble Through The Jungle: Reading Sight Words & Recording Data
Safari Sights: Naming Sight Words (or Alphabet Letters) Fluently
Safari Stop: Identifying End Punctuation Marks
Independent Activities
Word Match
Writin' Rainforest: Writing CVC Words
Math Games
Gorilla Dance: Naming Numerals 0-40
Safari Subtraction: Solving Story Problems
Safari Rest Camp: Subtraction
Dueling Dominos: Comparing Sums While Fluently Adding within 5
Independent Activities
Safari Take-Away
Math Journal Stickers: Zebras at The Pond
Sneaky Snakes: Writing Plus 1 Numbers
Guided Reading Books
The Rainforest
Class Made Books
A Trip to The Jungle
Related Products:
Zoo Theme Independent Writing Practice
Table of Contents:

Songs/Fingerplays:
The Elephant
Jungle Lane
The Lion

Art Projects:
King of the Jungle
Elephant Construct
Zebra Painting
Jungle Masks

Writing:
Word Wall
Writing Prompts: Jungle Animals & What I Know About the Rainforest
Writing Center Activities: I Can, How To, Label It, Write It, My List

Science:
Safari & Other Animal Facts

Literacy Games:
Snap: Matching Upper and Lowercase Letters
Rumble Through The Jungle: Reading Sight Words & Recording Data
Safari Sights: Naming Sight Words (or Alphabet Letters) Fluently
Safari Stop: Identifying End Punctuation Marks

Independent Activities:
Word Match
Writin' Rainforest: Writing CVC Words

Math Games:
Gorilla Dance: Naming Numerals 0-40
Safari Subtraction: Solving Story Problems
Safari Rest Camp: Subtraction
Dueling Dominos: Comparing Sums While Fluently Adding within 5

Independent Activities:
Safari Take-Away
Math Journal Stickers: Zebras at The Pond
Sneaky Snakes: Writing Plus 1 Numbers

Guided Reading Books:
The Rainforest
Class Made Books
A Trip to The Jungle
Total Pages: 131