Gingerbread Man Thematic Unit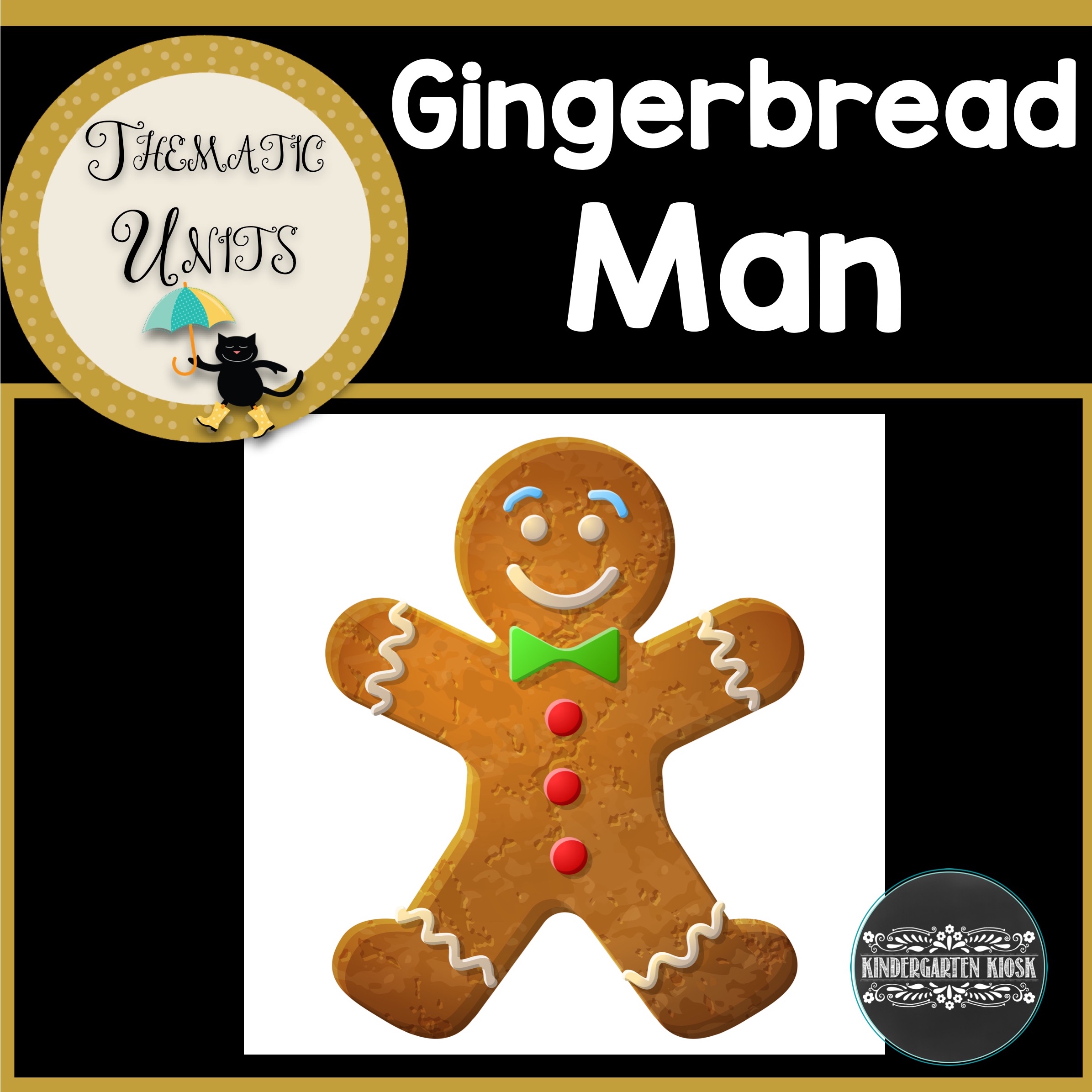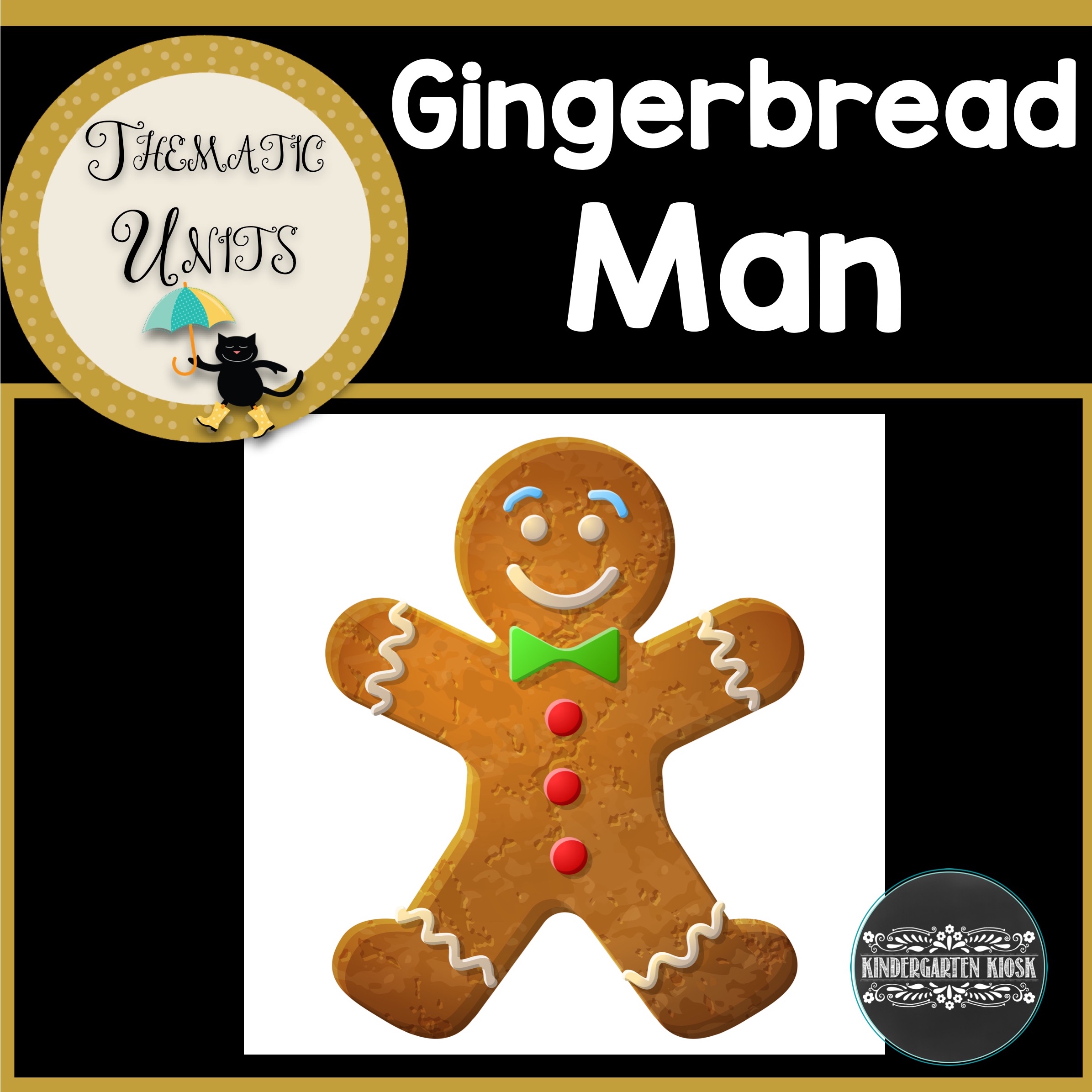 Gingerbread Man Thematic Unit
Also available at Teachers Pay Teachers!
Product Description
Are you looking for thematic way to teach academic skills? You will love this Gingerbread Man Thematic Unit, and it will thrill the students in your classroom or homeschool setting. Everything is successfully classroom tested.
This Gingerbread Man unit is strategically linked to core standards. It is divided into areas of literature, music, art, literacy, math, social studies, science, creative writing, word wall, and guided reading. The activities are clearly written, easy to use, and need limited amounts of preparation.
The first page of the unit is a planning sheet. This page shows everything that is available to you within the unit, divided into categories. There is also space provided to make notes and add activities to personalize the unit to fit your own needs!
Table of Contents:
Shared Reading Activities:
Gingerbread Man Retelling Activity
Gingerbread Man Story Element Study
Gingerbread Man: Five day Poetry Study Lesson Plans
Literacy Activities:
Beware the Fox: Blending Phonemes Into CVC Words
Run Run As Fast As You Can: Printing, Identifying & Matching Uppercase letters.
A Village of Sounds: Identifying Final Sounds
Gingerbread Man Match: Identifying Color Words
Independent Literacy Activities
Colored Ginger
Gingerbread Get Away
Math Activities:
Gingerbread Hide & Seek: Ordering Numbers Using Concept of Greater Than/Less Than
Across The River: Identifying Two-Dimensional Shapes
Gingerbread Man Escape: Naming The Numbers 0-20 Fluently
Gingerbread Land: Naming and Matching Numbers 11-20
Independent Math Activities:
The Cookie Jar: Counting Quantities & Making One Greater
Gingerbread Man & Friends: Number Quantity & Writing Numerals
Art Projects
Gingerbread Story Puppets
Gingerbread Man-Story Take Home Project
Science
Gingerbread Twins: Identifying Matching Pairs Tactilely
Gingerbread Playdough: Combining Ingredients
Kitchen
Decorating Gingerbread Men Gingerbread Hunt
Gingerbread Houses
Writing Prompts/Word Wall
Guided Writing Activities:
Label It
Using a Word Wall
Story Elements
All About Mr. Fox
The Gingerbread Man
Gingerbread Word Wall Words
Guided Reading Books
The Gingerbread Man
Related Products
Gingerbread Orchestrated Reader's Theater
The Christmas Train Kindergarten
The Christmas Train First Grade
Christmas Around the World Mega Bundle (Parts 1,2,3 and 4)
Christmas Around the World Part 1
Christmas Around the World Part 2
Christmas Around the World Part 3
Christmas Around the World -- The Scrapbook Part 4
Christmas Themed Writing Activities
Christmas Alphabet Sound Flashcards
Christmas Addition Problems Fluency 0-5
Christmas Class Play: The Bear's Great Adventure
Santa Gets Dressed Phoneme Segmentation Fluency PSF
Santa's Mail Write the Room Alphabet or Sight Words
December Homework Kindergarten
Table of Contents:

Shared Reading Activities:
Gingerbread Man Retelling Activity
Gingerbread Man Story Element Study
Gingerbread Man: Five day Poetry Study Lesson Plans

Literacy Activities:
Beware the Fox: Blending Phonemes Into CVC Words
Run Run As Fast As You Can: Printing, Identifying & Matching Uppercase letters.
A Village of Sounds: Identifying Final Sounds
Gingerbread Man Match: Identifying Color Words

Independent Literacy Activities:
Colored Ginger
Gingerbread Get Away

Math Activities:
Gingerbread Hide & Seek: Ordering Numbers Using Concept of Greater Than/Less Than
Across The River: Identifying Two-Dimensional Shapes
Gingerbread Man Escape: Naming The Numbers 0-20 Fluently
Gingerbread Land: Naming and Matching Numbers 11-20

Independent Math Activities:
The Cookie Jar: Counting Quantities & Making One Greater
Gingerbread Man & Friends: Number Quantity & Writing Numerals

Art Projects:
Gingerbread Story Puppets
Gingerbread Man-Story Take Home Project

Science:
Gingerbread Twins: Identifying Matching Pairs Tactilely
Gingerbread Playdough: Combining Ingredients

Kitchen:
Decorating Gingerbread Men Gingerbread Hunt
Gingerbread Houses

Writing Prompts/Word Wall:
Guided Writing Activities:
Label It
Using a Word Wall
Story Elements
All About Mr. Fox
The Gingerbread Man
Gingerbread Word Wall Words

Guided Reading Book:
The Gingerbread Man
Total Pages: 151